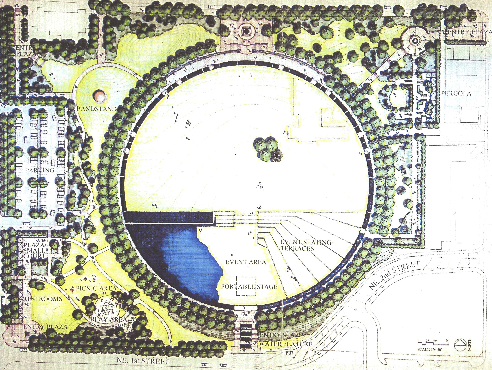 Local developer Carl Vander Hoek is gathering support for a proposal to add parking to Bellevue's Downtown Park, or in close proximity to it.
The City of Bellevue, in partnership with the Rotary Club of Bellevue, plans to upgrade the Downtown Park to include a new water feature and an Inspiration Playground for all ages and abilities. The park upgrade is currently slated to begin on July 5th, 2015 and complete by Spring 2016.
Vander Hoek, project manager for Vander Hoek Corporation, which owns real estate in Old Bellevue, said that although more people will be using the park after the upgrade, the parking availability won't increase. The parking hasn't increased several decades (and isn't currently planned to). More drivers would then park their vehicles in Old Bellevue and the surrounding neighborhoods. Originally Vander Hoek had suggested that the parking take place underground, but with the high expense of an underground lot he is also open to alternative solutions that provide nearby parking.
Readers, do you think Bellevue should create additional parking at the Downtown Park tha? Why or why not? Share your opinion in the comments section below.