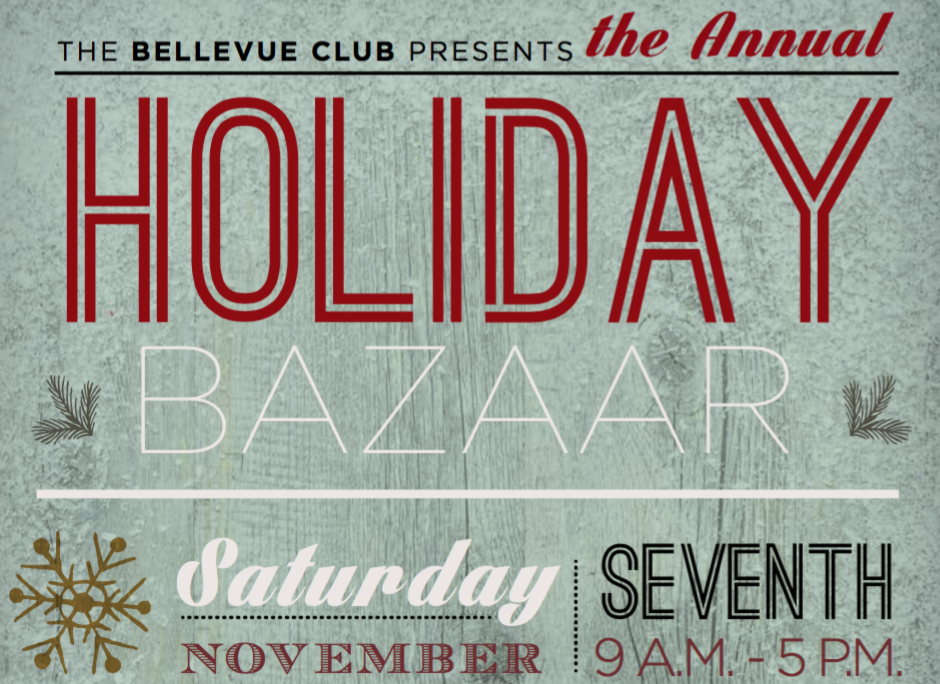 The Bellevue Club Annual Holiday Bazaar will be held this Saturday, November 7th from 9 am – 5 pm.
Check out the one hundred vendors in the Bellevue Club's full-size basketball gymnasium and the Olympic Ballroom. From accessories, art, clothing and toys to delicious, local confections, there is something for every taste.
The annual Holiday Bazaar at the Bellevue Club is free and open to the public. Join the festive spirit, Saturday afternoon. For more info, contact the Bellevue Club.