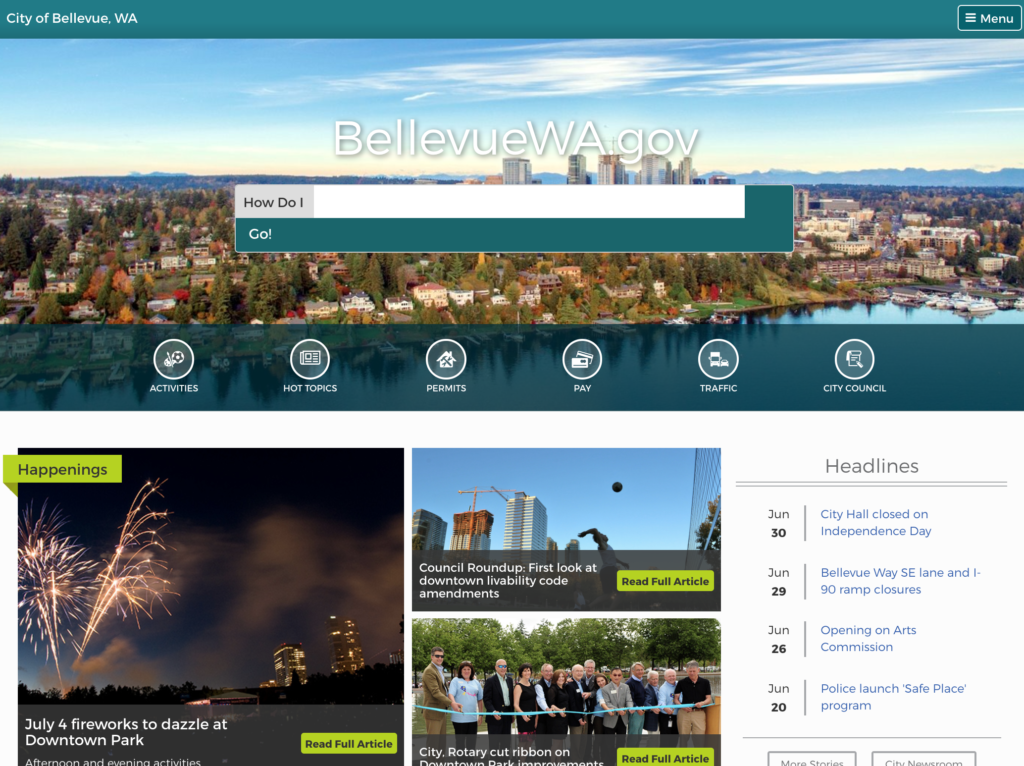 The City of Bellevue has recently launched a new website that's intended to be mobile-friendly and have improved navigation.
The previous iteration of the website was launched over 10 years ago, making it far overdue for a refresh.
In preparation for the website redesign the City of Bellevue surveyed the public to get feedback from over 1,000 respondents. There were three consistent themes to the feedback they received: 1) People wanted a more modern-looking website to better reflect Bellevue's values, vibrancy and diversity. 2) Users wanted the website to be easier to navigate and search. 3) The website needed to work better on mobile devices.
With 39 percent of residents being foreign-born, important information is translated online into the top five languages spoken in Bellevue: Chinese, Korean, Vietnamese, Russian and Spanish.
The new website features a newsroom section, including the latest news releases, recaps of City Council meetings, emergency and extreme weather information. Additionally there's a Hot Topics/Initiatives page providing links to timely issues.
Visit the new City of Bellevue website at https://bellevuewa.gov.