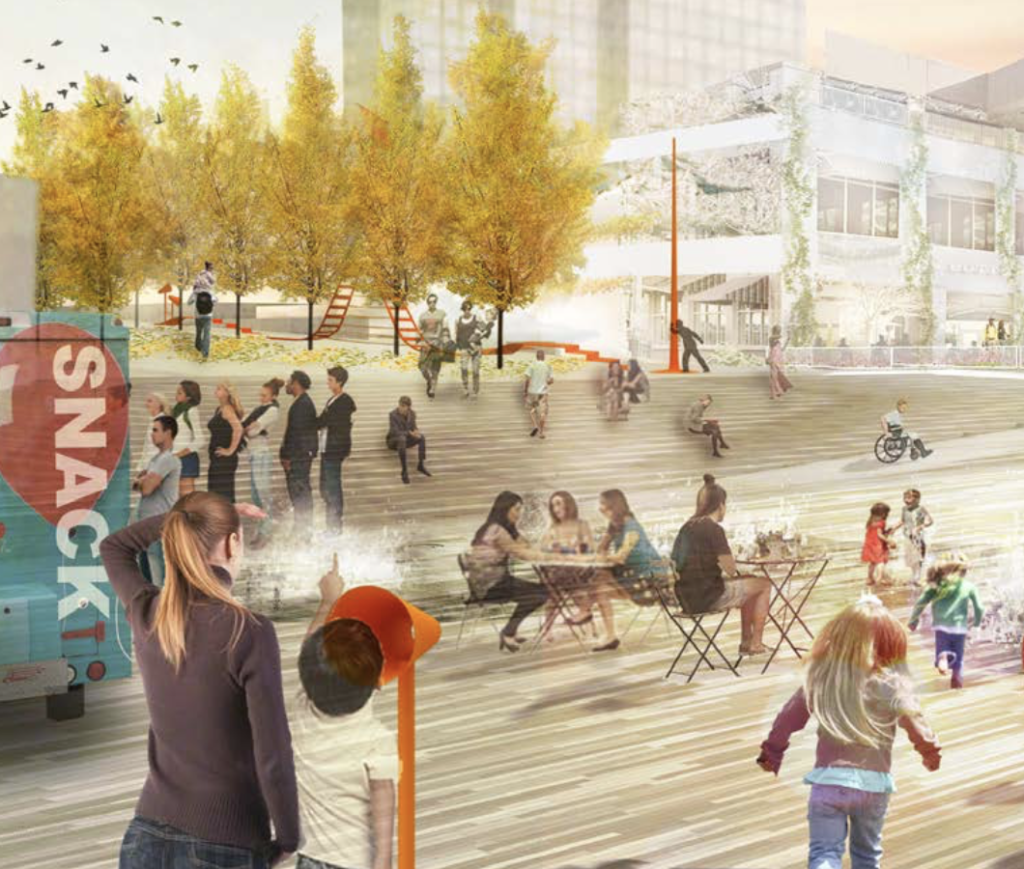 The City of Bellevue has released a draft of its Art and Culture plan for Bellevue Grand Connection. The area for the project is defined as Downtown to the Wilburton Commercial Area. The plan is a visioning process that is intended to be leveraged as cultural corridor for the City of Bellevue. The plan is available to be downloaded, reviewed, and commented on.
The City completed research that was representative of residents, workers, an visitors to downtown Bellevue. 41% of people found that Bellevue has a strong art and cultural offering. The most preferred art programs of those surveyed were park installations and activities.
The plan attempts to create a strong identity within each of the incorporated neighborhoods along the route, as well as tie the whole site approach together.
Many art installations and cultural hubs internationally were reviewed, considered and referenced as a part of the plan. The project overall is ambitious and has the opportunity to be largely impactful to the way that the downtown area is experienced.