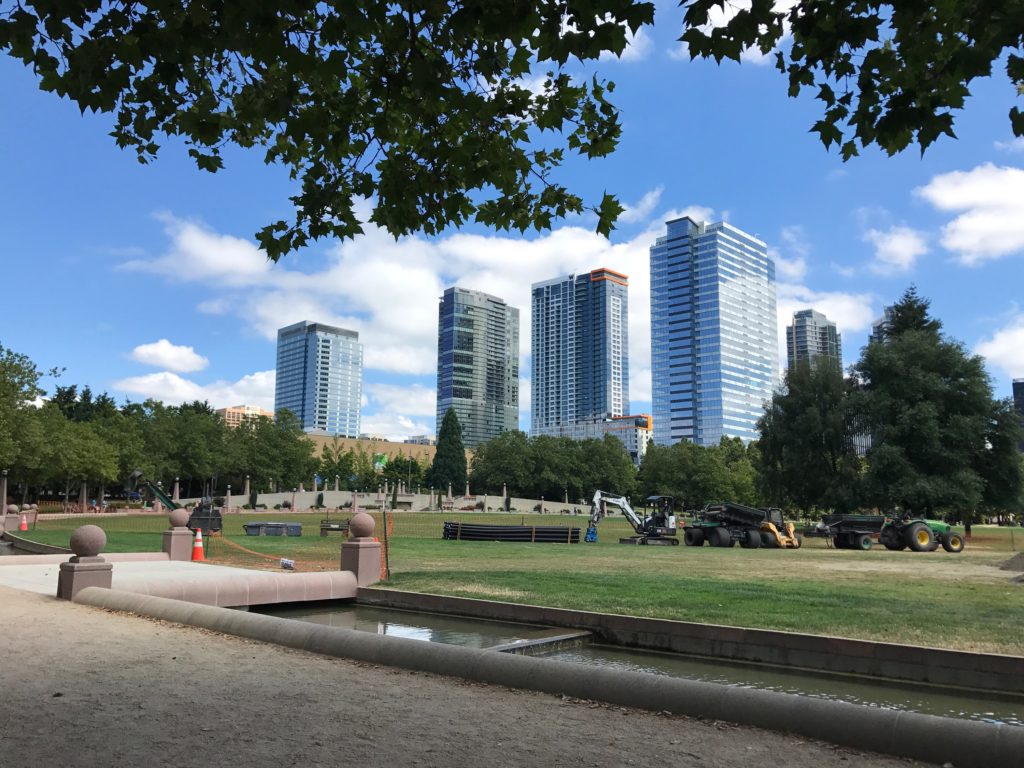 This year's inventory has been extremely low and downtown Bellevue has become even more desirable. The way of living and the lifestyle that Bellevue has to offer continues to attract more and more people each day. With large developments on the rise (Lincoln Square Expansion) and tech companies such as Amazon, Google, and Microsoft claiming most of the office space, we are seeing more and more people looking to call downtown Bellevue their home.
Mike Grady, president and COO of Coldwell Banker Bain states "The numbers tell the continuing story of a very tight market created by the situation of a region where far more jobs are being created than new housing units – whether they are apartments, condos, or single-family homes. This pattern won't change until developers can out-build net new job creation, especially in the greater Puget Sound area." Grady further elaborates on the demand of condos and what they look like in today's market. "Condos, once the path to ownership for first-time buyers, offer sparse options. Inventory is down 24 percent from a year ago. Condos currently only account for about 8 percent of all active listings, and there is less than a month's supply."
In a recent Puget Sound Business Journal article, Co-president of Windermere, Jill Jacobi Wood, states "The biggest real estate challenge in this region is the lack of housing, especially middle-class homes including condominiums. The development of condos will bring greater opportunity to Bellevue." Rent continues to increase and without more affordable housing that condos used to bring, the city becomes less appealing to the majority who now cannot afford to live in the city. If this continues, this could create damage in the long run.
The 21-story high-rise condo tower One88 is set to pre-sell later this year, bringing in a newer and shinier building to downtown Bellevue. This will surely attract buyers that might otherwise purchase at one of the existing high-rise towers. While we don't know the impact of this yet, those considering selling a high-rise condo in downtown Bellevue are in an excellent position this year. Allow us to meet with you at your convenience and provide you with a complimentary market analysis. We will walk you through the process and let you in on our process of selling homes for record price per square footage!
Curious what is on the market? Check out www.UrbanBellevueLiving.com to search for all active and pending listings in your neighborhood or condo building of choice. It's quick, easy, and free!