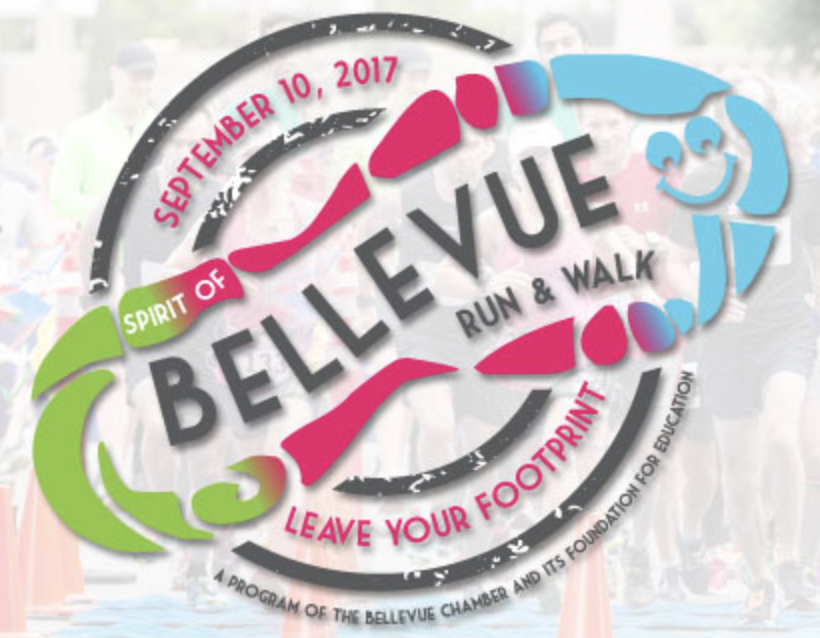 The 2017 Spirit of Bellevue 5K Run & Walk will take place on Sunday, September 10. The event, which is put on by the Bellevue Chamber of Commerce will benefit college students who want to get an education and start their own business.
The event start and finish will take place at Bellevue Downtown Park. In addition to the 5K there will be a Kids Fun Run in the Park.
It will cost $45 to participate in the 5K and $10 for the Kids Fun Run. The Chamber has offered Downtown Bellevue Network readers a $5 discount on tickets when using the code: DBSpirit17
For a full listing of event information visit the Spirit of Bellevue Run & Walk website.