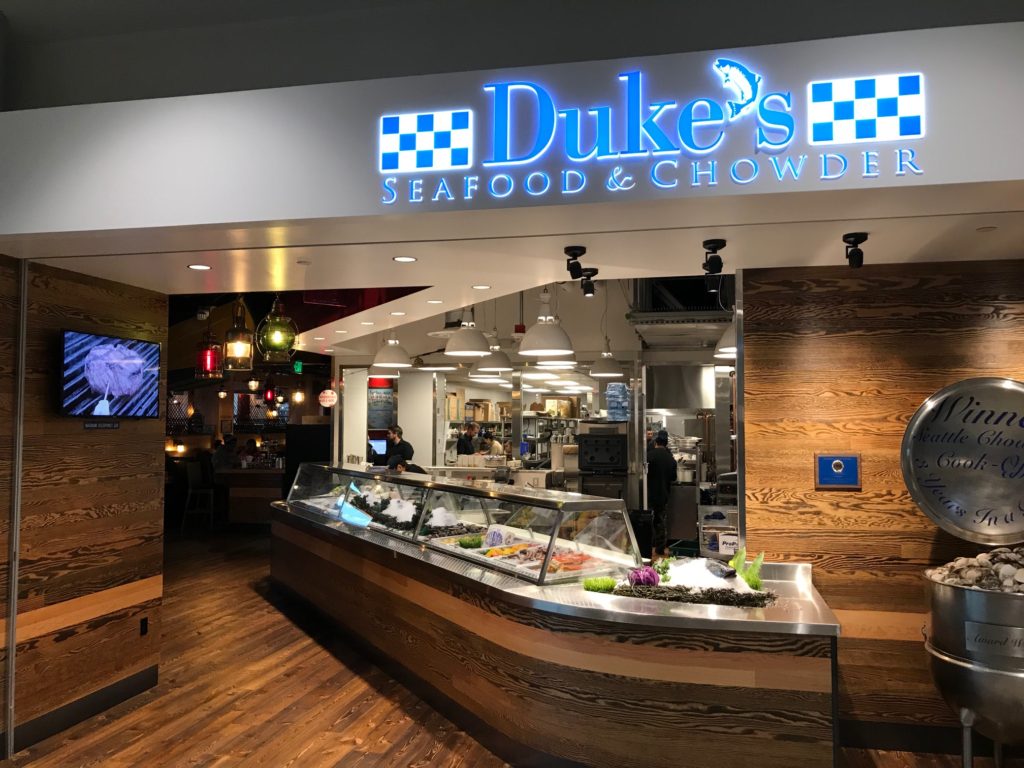 Duke's Seafood and Chowder recently opened on the second floor of the Lincoln Square Expansion.
The Bellevue restaurant offers the same menu as its other locations, with favorites such as; award-winning clam chowder, fish and chips, seafood tacos and grass-fed beef burgers. All ingredients are natural, sustainable, and free of chemicals and hormones.
With an upscale, informal seafood concept, Duke's Seafood and Chowder in Bellevue has a friendly feel with a fishing theme, exposed wood and leather seating. This space has room for up to 210 guests.
Lunch, dinner and happy hour are offered daily. The restaurant opens at 11:00 in the morning.
For more information, check out their website.