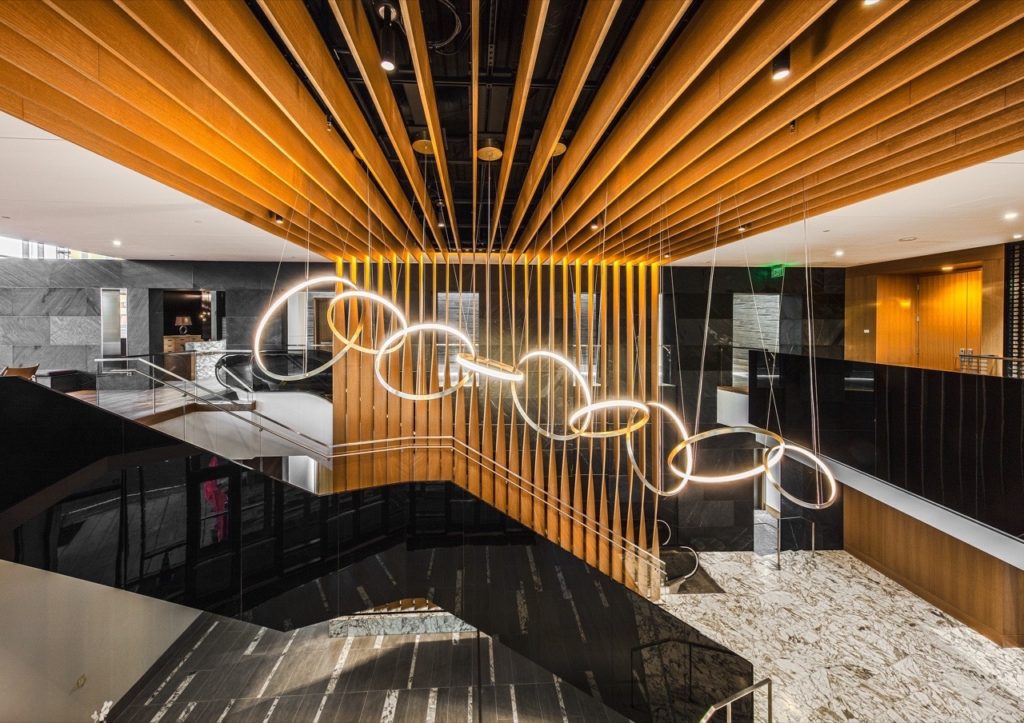 Centre 425 is Amazon's newly leased office building in downtown Bellevue. Amazon has just started moving employees into the building.
According to a past article from Geekwire, the Bellevue office is set to accommodate incremental new hires, rather than full teams moving over from Seattle. Amazon devices, Amazon Alexa, Amazon Web Services and the Lab126 hardware engineering unit are all teams that have posted job openings at the Centre 425 location.
The upscale lobby areas within the building are now complete (see images below). There are plentiful seating areas, outlets, and fireplaces for employees to convene.
Bank of America will be joining the already open Starbucks in the building's 2,500 square feet of retail space.
The 357,000 square foot building was recently purchased from Schnitzer West by 2 New York-based real estate investment firms for $313 million.
Centre 425 is located at the corner of 106th Avenue Northeast and Northeast 4th street.