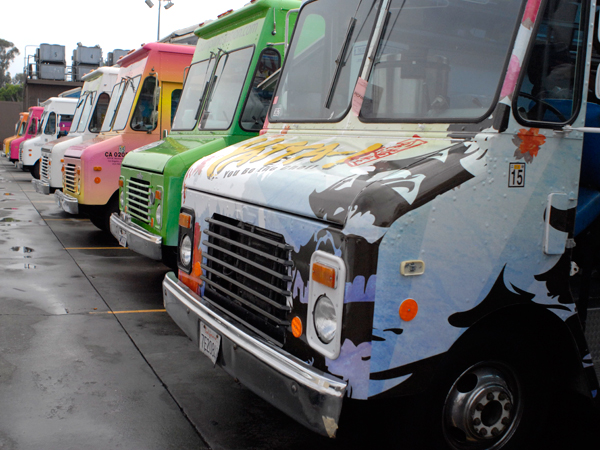 Beginning March 1, there will be a large assortment of food trucks residing in the Northwest corner of the Bellevue Red Lion parking lot. Bellevue Red Lion and the Washington State Food Truck Association have partnered with each other to provide more food truck options in the downtown area.
The group of food trucks will be open on weekdays from 11:00 a.m. to 2:00 p.m., offering different options such as; Gourmet Seafood, Southern comfort, Asian fusion and more.
The corner where the food truck pod will reside is directly adjacent to the new light rail/transit station construction, next door to the Hilton and 2-blocks South of Meydenbauer Center. They are hoping to get customers from these areas, as well as City Hall, daily travelers and more.
A possible dinner shift may be added at a later date.
For more information, please visit their website.