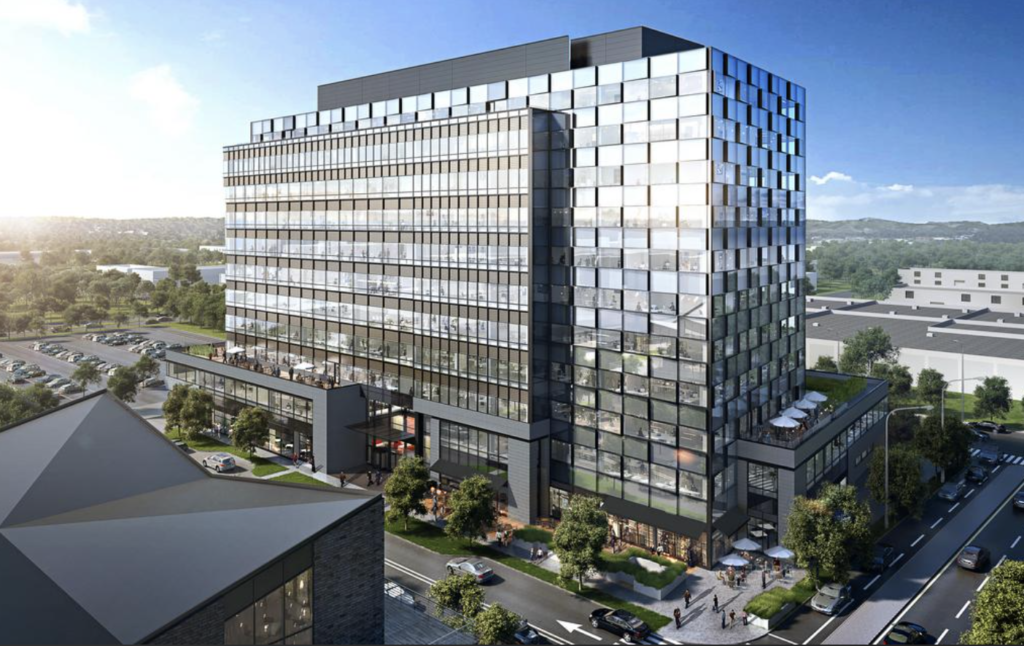 Wright Runstad and Company have recently begun building an office tower in Bellevue's Spring District, that will be 11 stories. This story was first reported by the PSBJ.
The building is totaling about 316,000 square feet. No tenants have been announced to occupy the building at this time. The projected date of completion for move-in is slated to be in January 2020.
Bellevue's Spring District includes office, retail and residential space. The Spring District overall will total over five million square feet when finished.