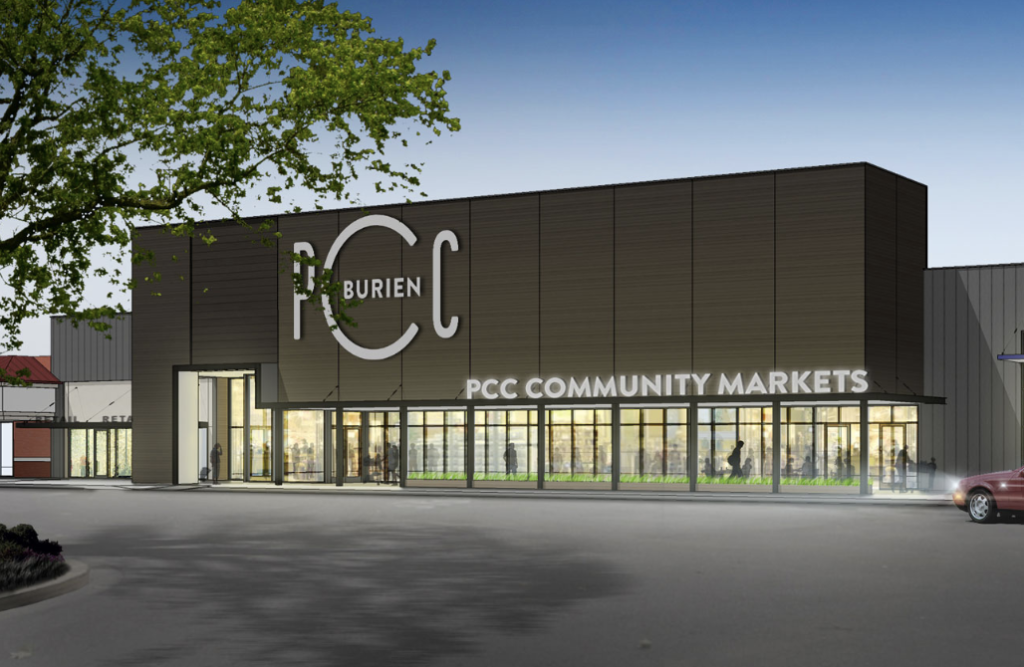 Earlier this year, it was announced that Bellevue-based commercial real estate company, KG Investment Proprieties had plans for a 427,000 square foot project titled Bellevue South. The space is going to include a Dave & Busters, Target, a grocery store and more.
It was announced today that the grocery store going into this space is PCC Community Markets. This is the largest community-owned food market in the United States and one of Seattle's original grocers. The new Bellevue location will be the co-op's fourth Eastside location.
The Bellevue store will have products that are fresh, local, organic, sustainably sourced and seasonal. Whenever possible, the co-op sources it's products from local producers, farmers, ranchers and fishers.
Located in the Bellevue South project, PCC will be at the southeast corner of Northeast 4th Street and 116th Avenue Northeast. The grocery store is approximately 25,000 square feet and is planned to open in 2020.