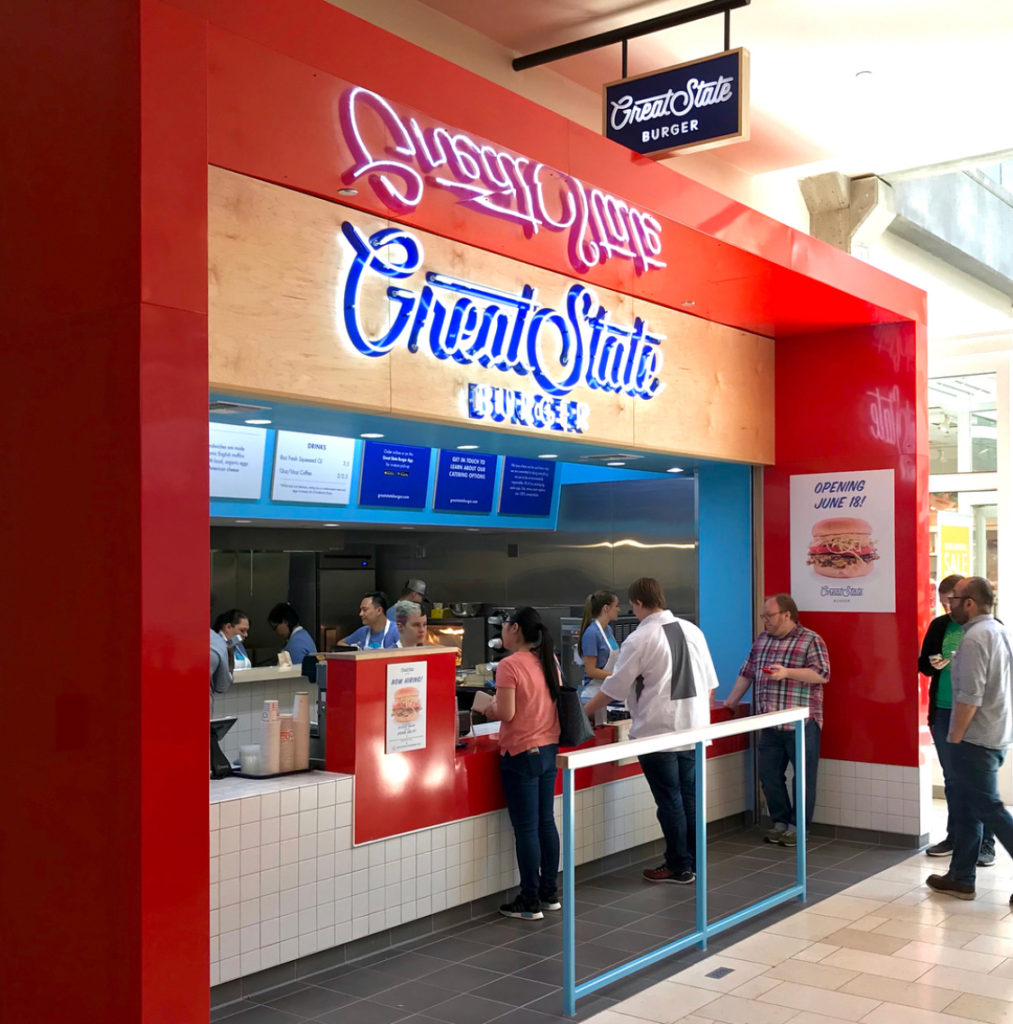 Great State Burger, the fast casual classic burger restaurant has opened on the second floor of Bellevue Square between Starbucks and Gymboree.
The Great State menu includes 100% grass-fed beef burgers, crinkle-cut fries and milkshakes. A single burger is priced at $6.50 or a combo meal for $12.75 according to their website. Breakfast is also offered until 11AM with four various English muffin sandwiches.
Josh Henderson is the chef, who is also a part of popular restaurants including Westward and Quality Athletics. The Bellevue Square location will be the fifth location, in addition to Safeco Field and CenturyLink locations.
Great State Burger will mirror the operations hours of Bellevue Square. Mon-Sat: 9:30am-9:30pm & Sun: 11am-7pm. For more information about the restaurant visit their website.