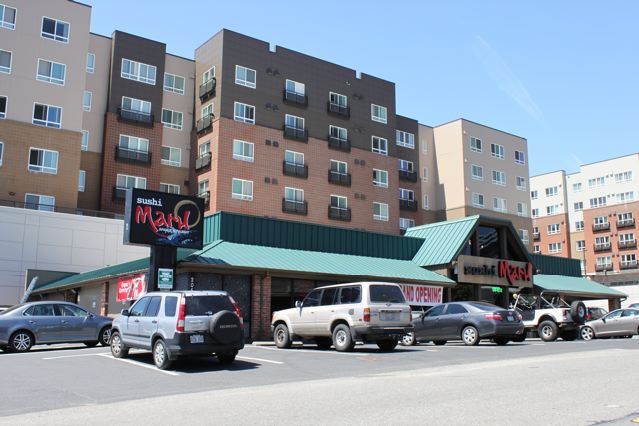 Sushi Maru, located on 105th Avenue Northeast, is permanently closed as of today.
According to a sign on their door, the sushi restaurant is being replaced with a new residential building and will begin construction soon.
Sushi Maru opened 9 years ago in July of 2009. They offered conveyor belt sushi that was served fresh by knowledgeable chefs.
For those seeking sushi, there are several other options in downtown Bellevue, including: Sushiya, Marinepolis Sushi Land, Minamoto, Ginza, Sushiya, FLO, Ascend, Rolls and Rolls, Blue C Sushi and more. Where are your favorite sushi spots in downtown Bellevue? Sound off in the comments below.