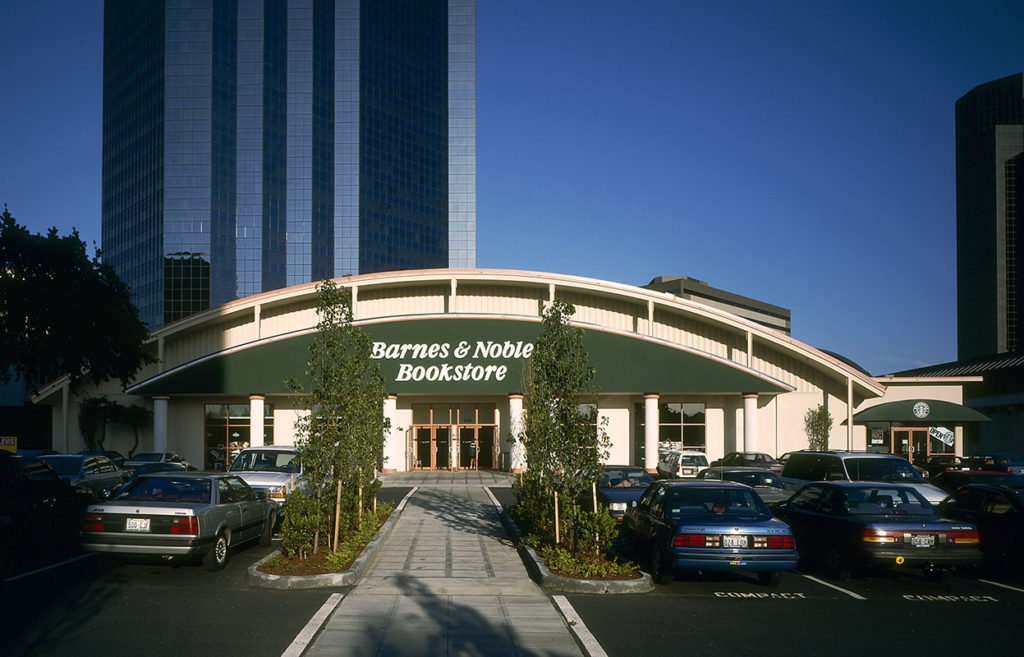 The sites where Barnes & Noble and Doxa Church currently sit in downtown Bellevue on at 106th Ave NE are under contract to be purchased by Omni Group.
Omni, a Canadian developer, plans to build three 600-foot towers according to a report in the Puget Sound Business Journal. Between two of the three of the towers the complex will have about 1,300 residences and 250 hotel rooms. A third tower will include 850,000 square feet of office space, including retail space on the ground floor.
The current owner of the property is Sterling Realty Organization.
The Rockefeller Group called off their project at this site in 2016, which at the time would've been the largest real estate project in downtown Bellevue's history.