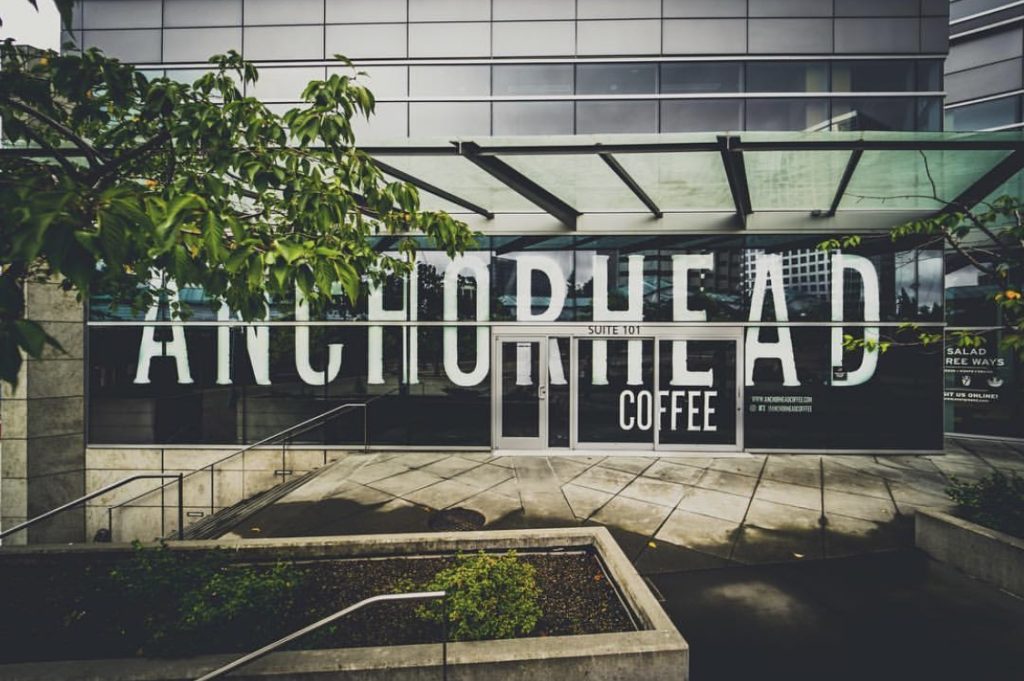 Anchorhead Coffee has announced it will be opening a new location in downtown Bellevue at City Center Plaza (555 110th Ave NE) at the base of the building. Tully's previously occupied space at this location.
The company currently has coffee shops in Issaquah and downtown Seattle. The coffee shops offer coffee, espresso, cold brew on draft, beer and wine in the evenings. Anchorhead has tasty food offerings, including their famous "quaffle," which is a croissant that's rolled up like a cinnamon roll and put into a waffle iron and served with maple syrup. They also have pastries and scones for purchase.
Anchorhead sells whole bean coffee and bottled cold brew. The focus of the company is on fair trade, organic, and non-GMO beans from around the world. Anchorhead is unique because they do all of their own sourcing, roasting, brewing and bottling.
There has not currently been an opening date announced.