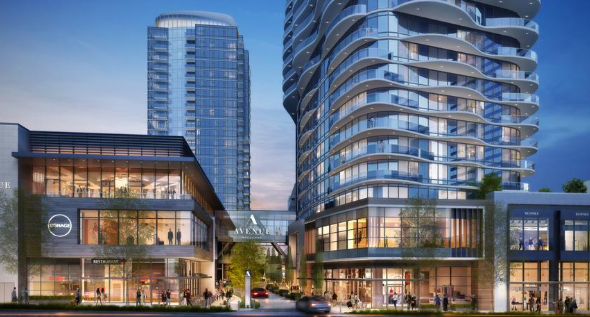 Fortress Development, Bellevue-based developer and privately-held investment company, announced plans to build a mixed-used property called Avenue Bellevue. The luxury project will be located on Northeast 8th street. Part of the development site will be situated in what was was previously occupied by Cost Plus World Market.
According to multiple sources, Fortress Development recently announced more specific details about Avenue Bellevue. The development, which is planned to have two towers, will have 330 luxury residences, as well as an InterContinental Hotel. The hotel is planned to have 251 guest rooms, meeting space, full-service spa and fitness center and more. 106 of the 332 residences will be "estate homes", which will allow residents to access InterContinental Hotel services like housekeeping, room service, concierge assistance and other posh amenities.
Other features of Avenue Bellevue will be 75,000 square feet of retail space, four levels of underground parking, and a new restaurant from a 3 star Michelin chef. The project is slated to cost more than $1 billion.
Seattle-based architecture firm, Weber Thompson, along with hospitality firm, Hirsch Bedner Associates, will be designing the development.
Avenue Bellevue residential sales will begin in early 2019, and construction is projected to begin in mid-2019.