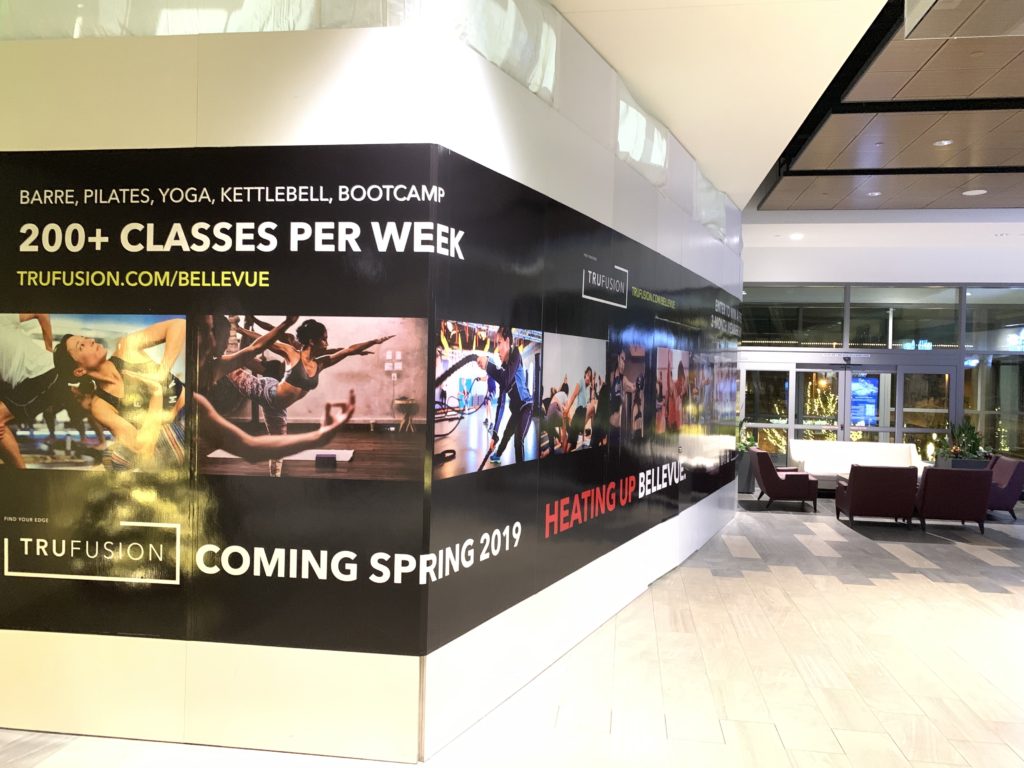 Trufusion, a fitness and yoga gym, is opening on the second floor of Lincoln Square South in spring 2019.
The gym offers 240 classes a week in 65 different styles. There are 4 studios within the gym. Most classes are heated and all are done in a group setting. Featured classes include; power, flow and vinyasa yoga, bootcamp and circuit training, cycling, barre, pilates and more. Equipment is provided and members are required to bring water and dry clothes.
There are 13 other locations including Bellevue, with other gyms being in cities like Los Angeles, Dallas and New York City.
Trufusion is a franchise, catering to the changing industry that millennials are looking for, which is group fitness. Their original location grew to 2700 members in less than 2 years. Classes are offered at an affordable price point.
To find out more about Trufusion, visit their website.