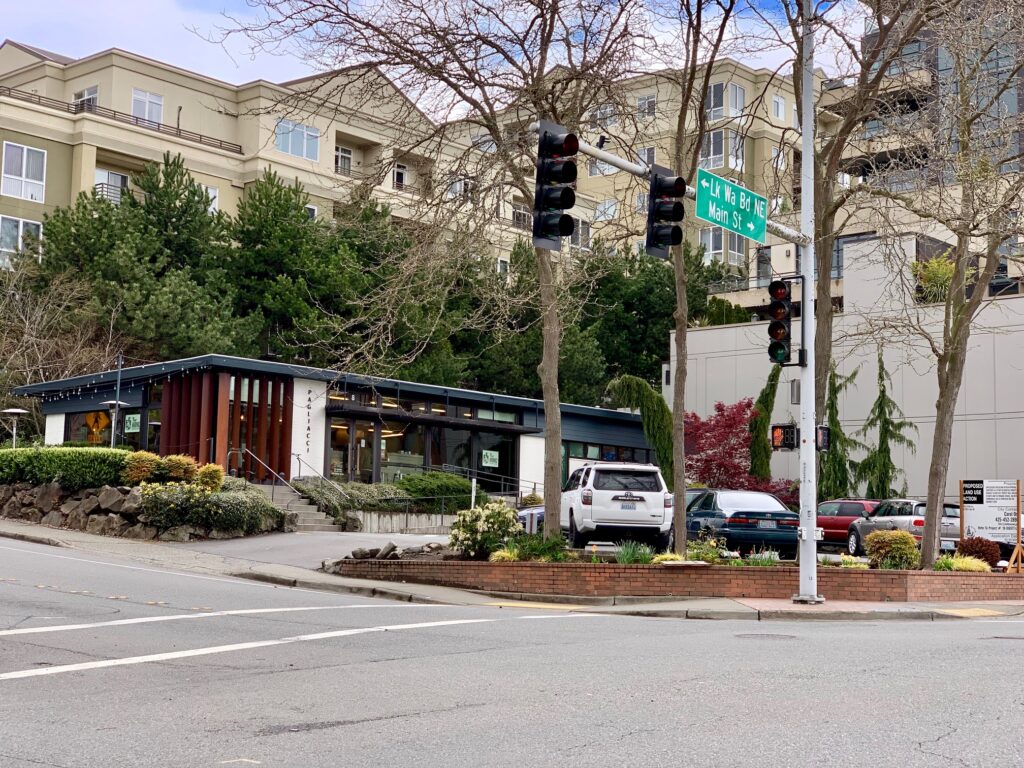 According to a City of Bellevue Application for Design Review, a new condominium project has been proposed at 8 100th Avenue Northeast (Old Bellevue), where Pagliacci currently resides. 100 & Main Residential is estimated to begin construction in September 2020 with an anticipated completion date of December 2021.
The project is planned to be a six-story residential building with two levels of below grade parking and thirty parking spaces. The building will be made up of 31,000 square feet of residential use, which includes ten units, and 1,785 square feet of ground level use, as well as 1,500 square feet of an outdoor plaza area.
Pagliacci Pizza opened on Main Street in 2010. At the time, it was the second location to open for the pizzeria, with the other being at Bellevue Square. Although no longer in downtown Bellevue, Pagliacci has other locations nearby like Kirkland, Mercer Island and Bellevue (Crossroads).