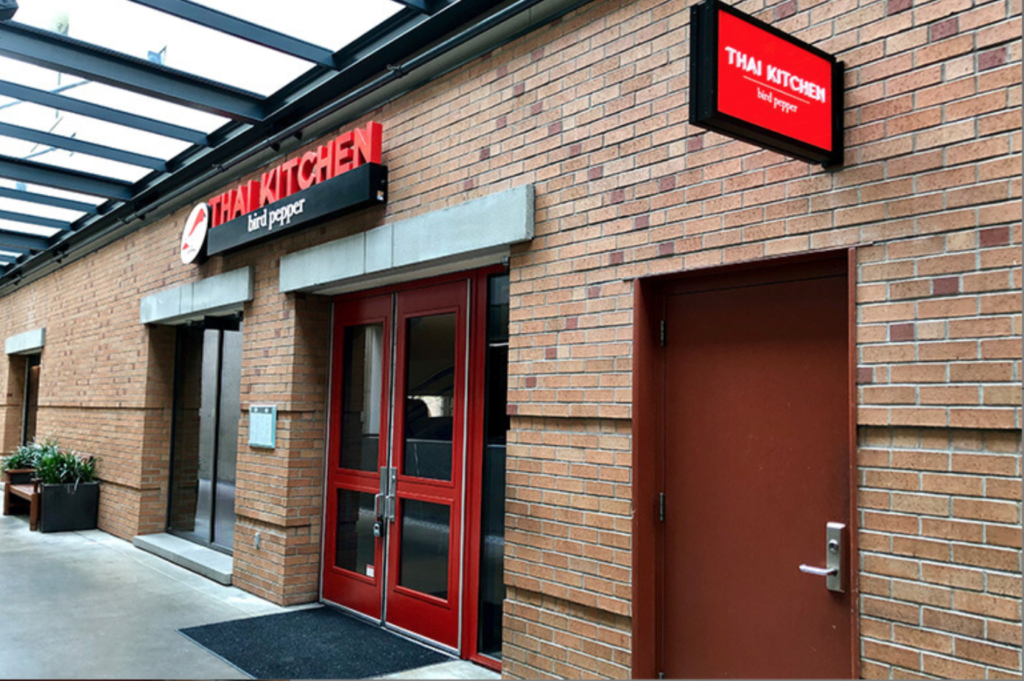 Thai Kitchen Bird Pepper is now open on the second floor of Bellevue Square, next to Ruth's Chris Steak House.
The restaurant is a family-owned establishment, opened and run by Bellevue native, Cindy Gayte. Cindy's mother's recipes are incorporated into the menu, as well as new dishes and spicy cocktails.
The menu features small plates, soups, salads, and entrees. There are food items like springs rolls served with plum sauce, chicken satay, Gayter' beef salad, swimming rama, pud kra pao with fried egg bowl and drunken noodles. Drinks that are offered include beer, wine, soft drinks and cocktails like 'the tipsy bird', 'bird pepper magherita' and 'Thai 75'.
Thai Kitchen Bird Pepper is open Sunday through Thursday from 11am to 10pm and Friday through Saturday from 11am to 11pm. Happy hour is offered daily from 3pm to 6pm.
For more information on the restaurant, please visit their website.