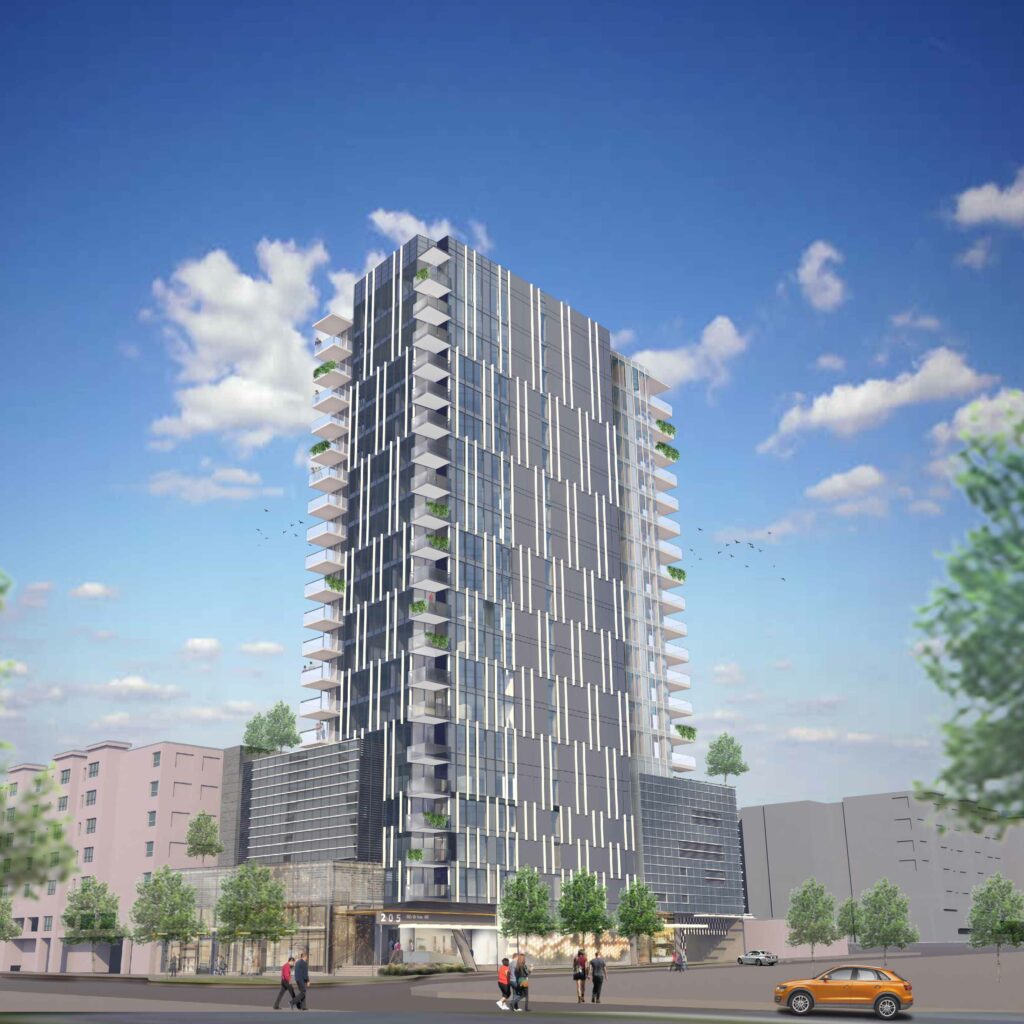 We reported last July that Bosa Development, who is currently building One88 Condos in downtown Bellevue, bought the corner lot on 105th Avenue Northeast, which was the previous location of Sushi Maru. According to city records, the development company is moving farther along in their process, as they recently applied for design review approval and ancillary permits and approvals.
The proposed tower is 21 stories, located at 105 105th Avenue Northeast. The building would include 77 residential units and 137 parking spaces with two levels of parking below grade. The site, which is about 17, 945 square feet, would also have two commercial use spaces on the ground level. Amanat Architect, who designed One88, will be the architect for this project as well.
Bosa Development recently acquired the site at 201 Bellevue Way Northeast for $36 million, which is home to Yogurtland, Noir Lash Lounge and Emerald City Smoothie (opening soon). This was the fourth development site acquired by Bosa in downtown Bellevue. They also own a site located on Northeast 8th Street, along with One88 and the corner lot on 105th Avenue Northeast.