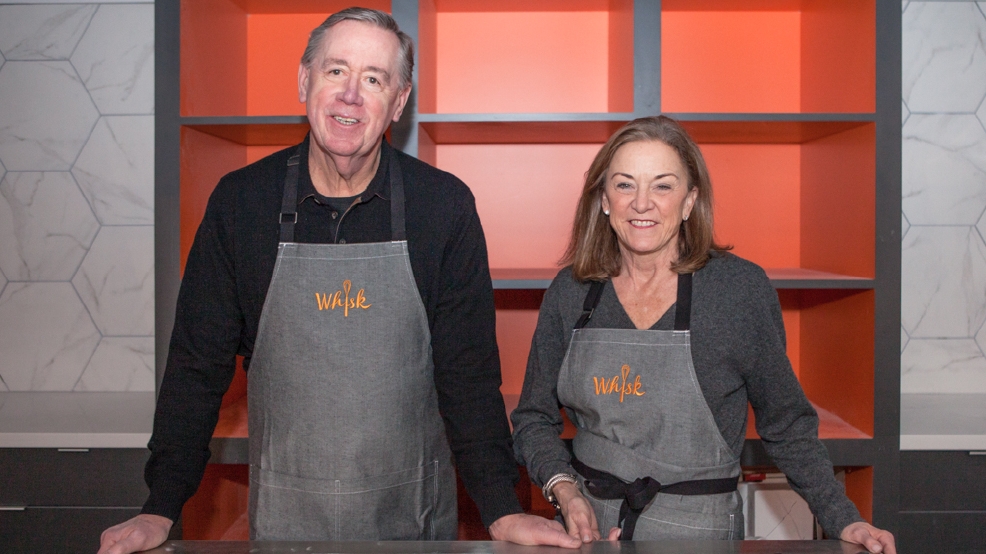 Bellevue Business Leader Series interviews a wide range of business leaders in Bellevue. These in-depth interviews will focus on how the leader got started in business and how they continue to lead today.
I interviewed Ann Perinchief, owner of Whisk, an independent retailer with kitchenware, bakeware, barware, as well as a venue for cooking classes, located on Main Street in Bellevue.
What is unique about Perinchief's background is that she has not been a serial entrepreneur, but rather, was an executive for Bellevue-based company, Eddie Bauer for over 20 years.
Focused on Retail from the Start
Perinchief grew up in Michigan and was attracted to the world of retail, dating all the way back to her elementary school years. Her first glimpse of retail was through the lens of her friend's mom who was a buyer for Hudson's. According to Perinchief, "She was dressed to the nines. The suit, the pearls and I was in awe of her."
Perinchief eventually went on to attend college at Michigan State because they had a retail program. To put herself through school, she had many different jobs, from waiting tables to bartending. When Perinchief met with her college counselor and communicated her goals of working in retail after college, the counselor quickly noticed that she didn't have any retail experience and told her that she would never get a job in that field.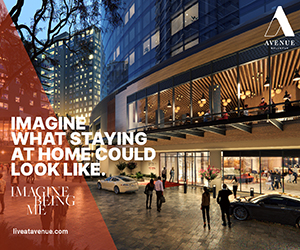 Based on the counselors' feedback, Perinchief got a job at Gantos, a family owned retail business. For her, this was the job that taught her everything that was wrong with retail. Leaders were high pressure and screamed in employees faces. There seemed to be a lack of respect for regular associates.
The Train Ride to Retail
After Perinchief got her degree from Michigan State, she went to Chicago to apply for a department manager job at Lord and Taylors, a new store that would soon be opening. On the train ride back from applying, she happened to sit next to the hiring manager. The hiring manager's first reaction to her application was, "you don't have enough experience." By the end of their discussion and the train ride, he said "I'll give you a shot," and hired her for the role.
The role was within the smallest department, Children's. About nine months later, she was promoted to the Junior's department. Nine months after that, she was promoted to the corporate office as a buyer. Perinchief was the first person in the company to be promoted from the retail store to the corporate office. While she was growing up, she had always dreamed of being a buyer. Unfortunately, she quickly realized that it was not the job she thought it was going to be. Perinchief went on to explain that over time, she learned that her energy and passion came from working with people.
It was around the same time that Ann got married to her husband, Don. They eventually moved to Palm Beach, Florida, where she would oversee a set of luxury boutique retail stores. This was a different experience because she got to meet interesting celebrities and even become friends with many of them. Don's job eventually took them to New York City, where Ann would become a district manager of another retailer, Eddie Bauer.
Climbing the Corporate Ladder
In 1984, Perinchief got a call from a recruiter at the retailer, Eddie Bauer. She had never heard of Eddie Bauer in her life. She would eventually take the job as a district manager for some of the East Coast retail stores. Her district grew to over 100 stores. After several declined offers to move to the Seattle area to lead the retail team, Perinchief finally accepted the challenge. In 1996, she took on the role of leading all of retail.
Her responsibilities would not stop there. Eventually, she led the Eddie Bauer Home Stores and was also given the responsibility to lead the call centers when her manager left.
Perinchief credited a lot of her success to hiring the right people, and "putting them in the right seats."
At one point in 2005, the company went through its first bankruptcy. Perinchief was on the road for three weeks straight to calm and ensure the retail staff that the company had a clear strategy and that their jobs were safe. As a result of her efforts, her division had the lowest turn over rate (24%) in compared to retail peers.
In her time at Eddie Bauer, she reported to seven different CEOs.
Fulfilling a Lifetime Dream
Perinchief retired from Eddie Bauer in 2013 and had more time to spend with her husband, Don, to travel.
Perinchief traveled a lot throughout her career and would often pick up a cookbook to read on the plane. From these cookbooks, she would find new recipes that she had never made before, spend all day on Saturday in the kitchen and invite friends over to enjoy the food. Perinchief describes cooking as being very therapeutic for her.
It was always a lifetime dream for the Perinchief's to own a retail store. It was around their retirement that Mr. J's, a Bellevue company that sold cookware and cooking classes, went out of business.
They started doing research and found out that Seattle had 37 locations that offered cooking classes, while the Eastside only had three. They quickly decided that they were going to open a retail concept that would later come to be known as Whisk, a boutique cooking store that is inclusive of a kitchen, allowing for cooking classes and entertaining. They hired a boutique design firm, hosted focus groups, and searched for potential locations. Their goal was to have as much local curation as possible, from the items in the boutique to the various instructors. They chose to locate their store in Bellevue because that is where they lived and the community that they had been a part of for decades.
They eventually landed their store on Main Street at The Meyden that opened in 2016. Since then, the Perinchief's have advanced the programming at Whisk and have a robust menu of cooking experiences daily. "It feels like I'm throwing a party every night," said Perinchief.
When reflecting on the Bellevue community, Perinchief commented on how Bellevue customers have high expectations. According to her, "If you don't deliver on what you say, you'll lose." She also made a point to mention how the Bellevue community has been very open to helping them with their business.
Influential Leaders and Leadership Qualities
The most influential leader in Perinchief's career was Ken Wherry, Senior Vice President of Customer Experience at Eddie Bauer. "Ken put the customer first, always. I would think, 'What would Ken do?'" Another leader that had an impact on her was Susan Kerry, a Divisional Vice President. When Perinchief was in Chicago as a Divisional Vice President herself, Kerry would always push her to think bigger. "How big is big? And don't think too small." Kerry would say.
Perinchief reflected on her own leadership qualities and put integrity at the top of the list. "Don't ask anybody to do anything I wouldn't do," said Perinchief. "If the place needed to be vacuumed, give me the vacuum."
Perinchief worked for Eddie Bauer for almost 30 years, and ultimately retired as Senior Vice President of Customer Experience for all channels, including retail stores, call center, web, real estate and visual.  She continues to lead Whisk and can often times be found on Main Street busy throwing cooking parties for her customers.