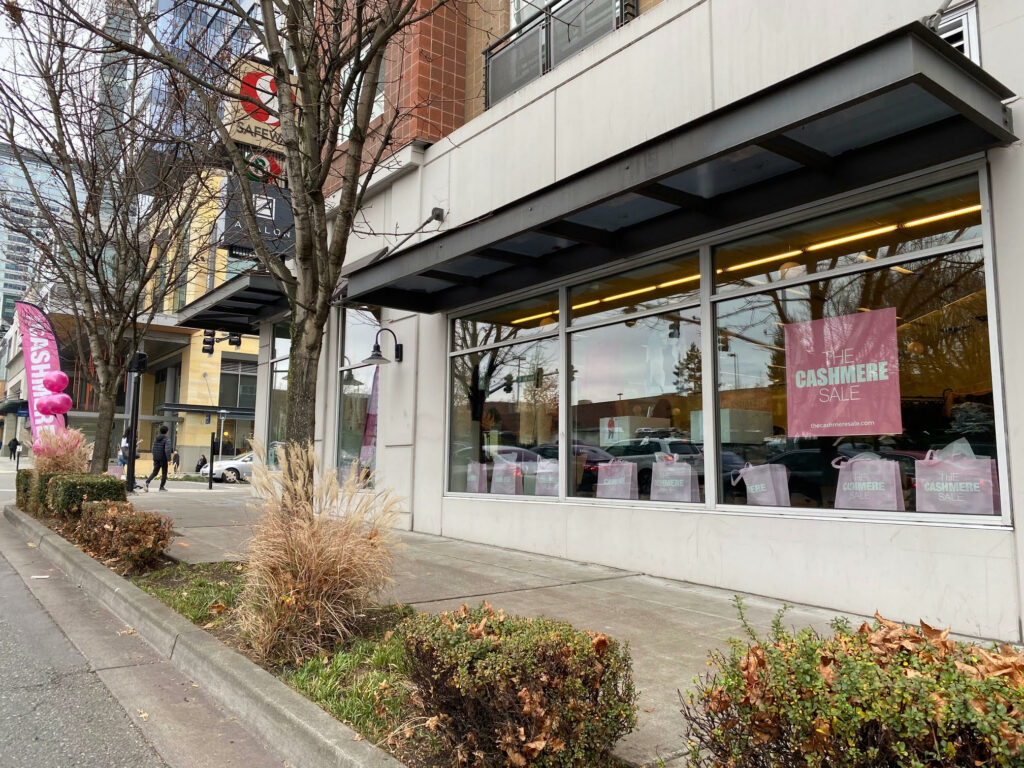 A new pop-up shop is open in the retail space of Avalon Meydenbauer Apartments on the corner of Bellevue Way Northeast and Northeast 4th Street, The Cashmere Sale. Other retailers in the complex include Salon Bishop, Safeway and Cookie Cutters.
The Cashmere Sale offers in-season, high-quality cashmere at more affordable prices. They feature cardigans, pullovers, bottoms, outwear, accessories and more. The store carries both men and women's clothing options.
The pop-up boutique is open until December 11th. Their hours are Monday through Saturday from 10 a.m. to 5 p.m. and Sunday from 12 p.m. to 5 p.m.
There are 25 other stores open in locations like Connecticut, New York, Missouri, California and Oregon.
The Cashmere Sale was founded by a group of fashion-oriented women based out of Connecticut, sharing their opinions on the latest cashmere sweaters. It later turned into a boutique and has been popping up in more locations over the years.