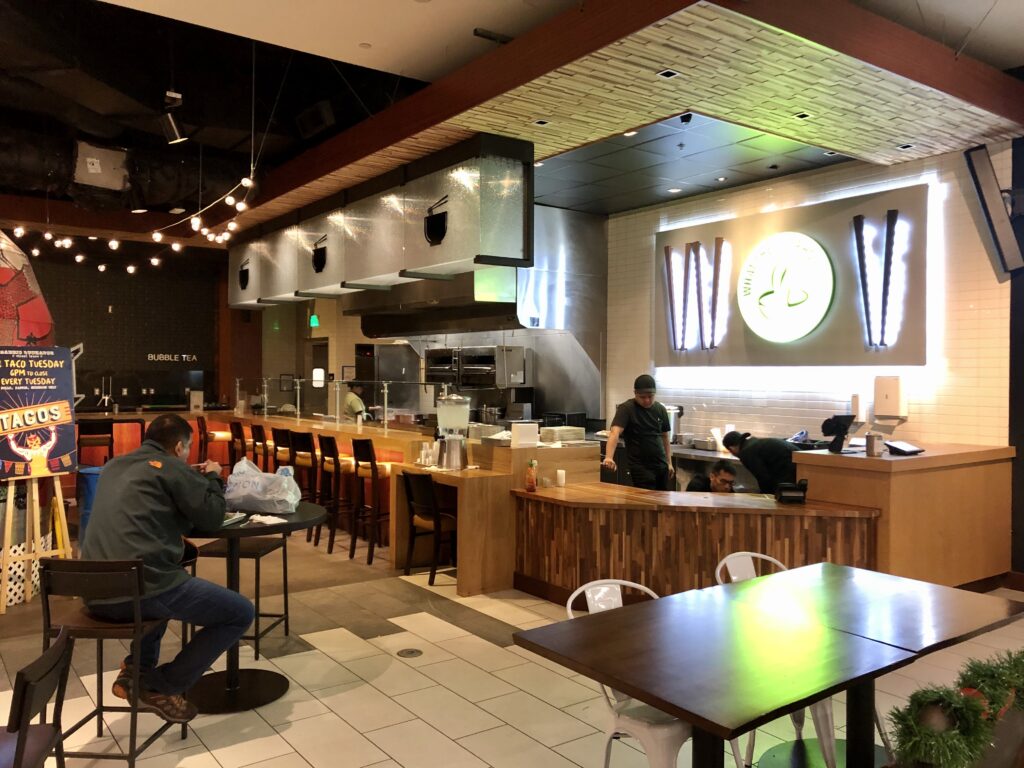 What the Pho is now open at Lincoln South Food Hall, located on the second floor of Lincoln Square South. The Vietnamese restaurant is joining the other quick-serve concepts, including Burger Brawler, Crosta E Vino, Crush Bar, Baguette Epicerie, Barrio Luchador and Avo-Poke. The original concept for this location at the Food Hall was Fat and Feathers, a ramen and saimin slurp shop, which opened in January 2018 and closed earlier this year.
The restaurant concept features "What the Pho Favorites" like Bahn Mi and Founder's Pho, "Grilled Selections" with a choice of protein like grilled lemongrass Pork or grilled chicken breast, and "Pho Noodle Soup" like sliced eye round steak in savory beef broth or pulled chicken breast in chicken broth. Extra meat, tofu and vegetables can be added to any entree. Drinks are also available like Cafe Sua Da and coconut juice. All menu items are under $10 with the exception of the Low Carb Pho Bowl offered at $12.
What the Pho will be closing its original location on Northeast 8th Street and 108th Avenue Northeast in the Costain Building. Skanska, a project development and construction group, plans to demolish the existing structures to construct a 26-story office building, inclusive of ground floor retail space and underground parking.
Lincoln South Food Hall is open Monday through Thursday from 7:30 a.m. to 10 p.m., Friday from 7:30 a.m. to 12 a.m., Saturday from 9 a.m. to 12 a.m. and Sunday from 9 a.m. to 10 p.m.