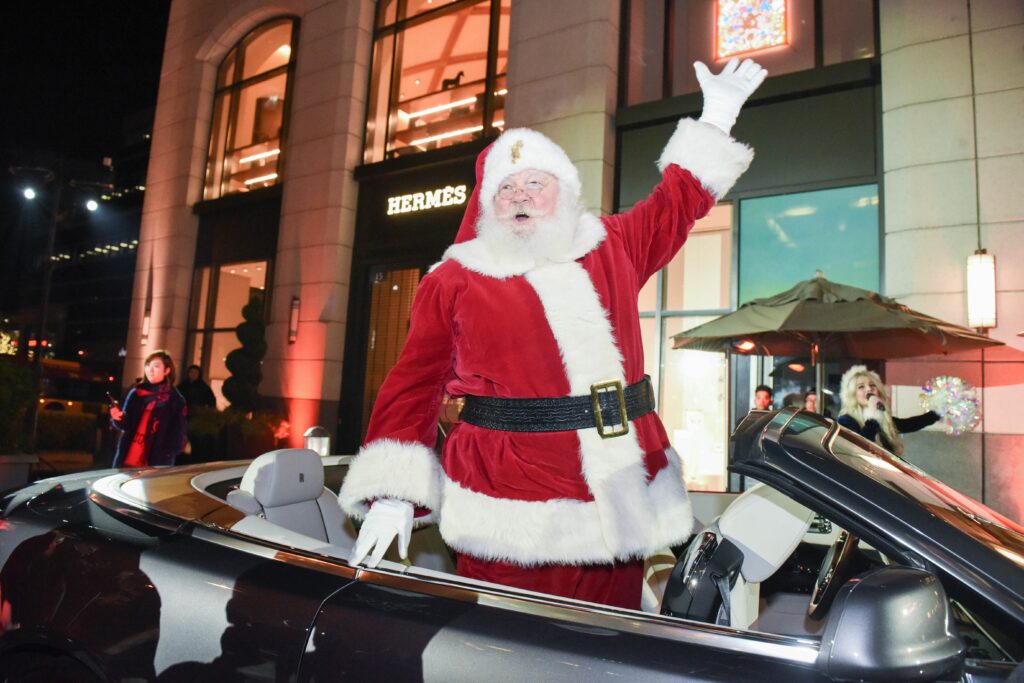 The Bravern is hosting a Winter Illumination holiday lighting event on Saturday, November 30th. The lighting fixtures include a custom gift box that will encapsulate the fountain at Northeast 8th Street arrival court and a giant luminous Santa at 110th Avenue Northeast arrival court. The event is family-friendly.
The festivities begin at 6 p.m. with a performance by the Seahawks Dancers. Santa will also be appearing at the event and guests can take photos with him after. He will be arriving in a Rolls Royce.
The Winter Illumination event is free and open to the public. Guests are encouraged to RSVP on eventbrite.
The Bravern is also hosting a VIP experience before the public lighting ceremony from 5:00 p.m. to 6:00 p.m. The event will feature a private performance by the Seahawks dancers, complimentary photos with Santa, a gingerbread cookie making experience and a holiday wreath decorating experience.
Santa will be visiting The Bravern:
November 30: 6:00 p.m. to 9:00 p.m.
December 1 – 23:
Monday to Saturday: 12:00 p.m. to 8:00 p.m.
Sunday: 12:00 p.m. to 6:00 p.m.
December 24: 10:00 a.m. to 4:00 p.m.