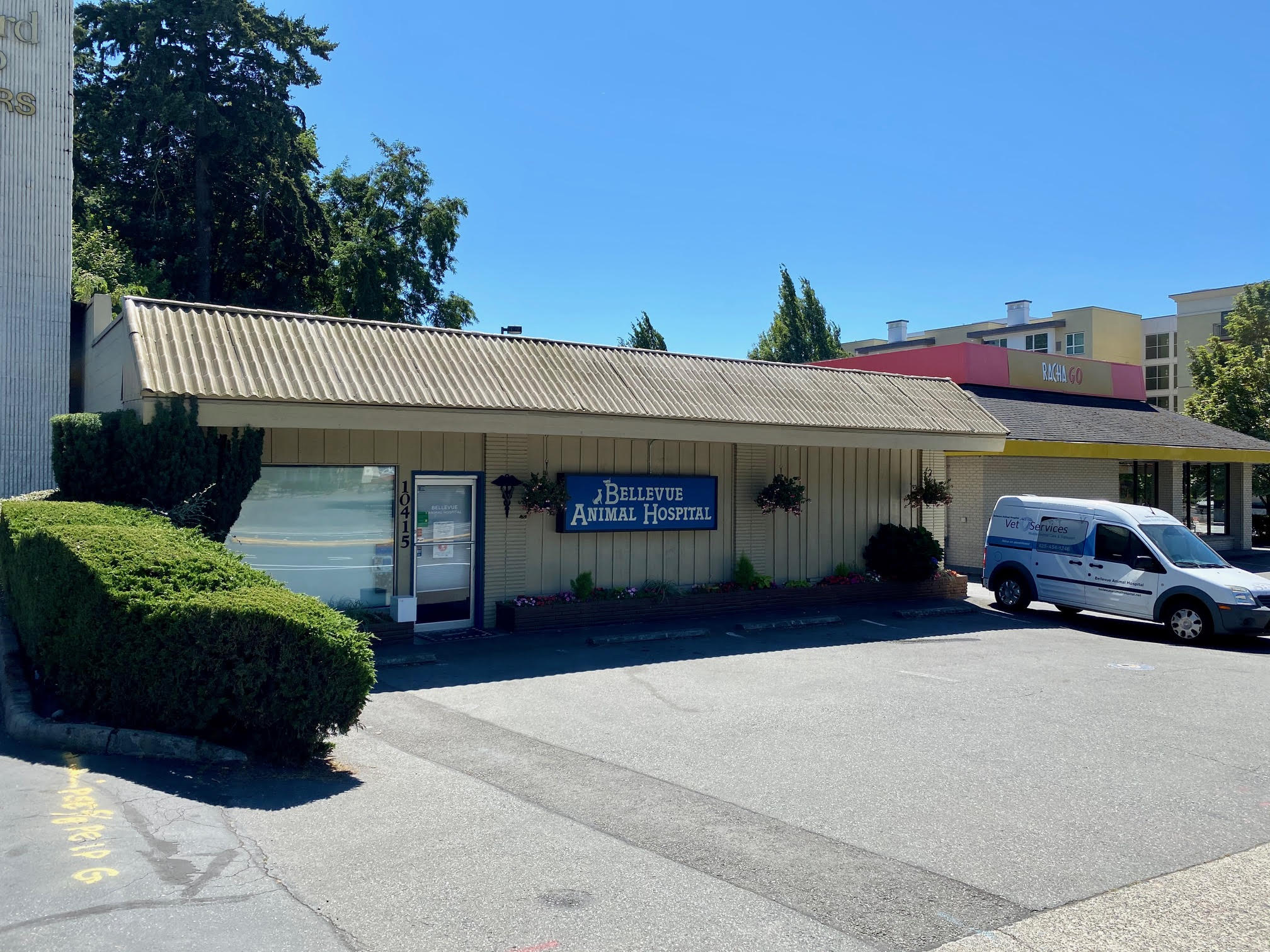 According to King County public records, the site of Bellevue Animal Hospital on Main Street was purchased for $3.25 million. The address is 10415 Main Street.
The building was originally built in 1955 and is a total of 3,900 gross square feet. The total square footage of the land is 6,750 square feet.
SRM Development, a privately owned real estate company that specializes in multi-family and mixed-use developments, bought the site in early July.
In May 2019, SRM Development purchased the corner lot, which was the Old Jack in the Box at 12 Bellevue Way Southeast, for $6.6 million. The building is currently being leased to Racha Go, a fast-casual Thai restaurant.
According to a representative at Bellevue Animal Hospital, they have 12 additional years left on their lease. It is unknown when the current tenants will be moving out of the building and what next steps will be.