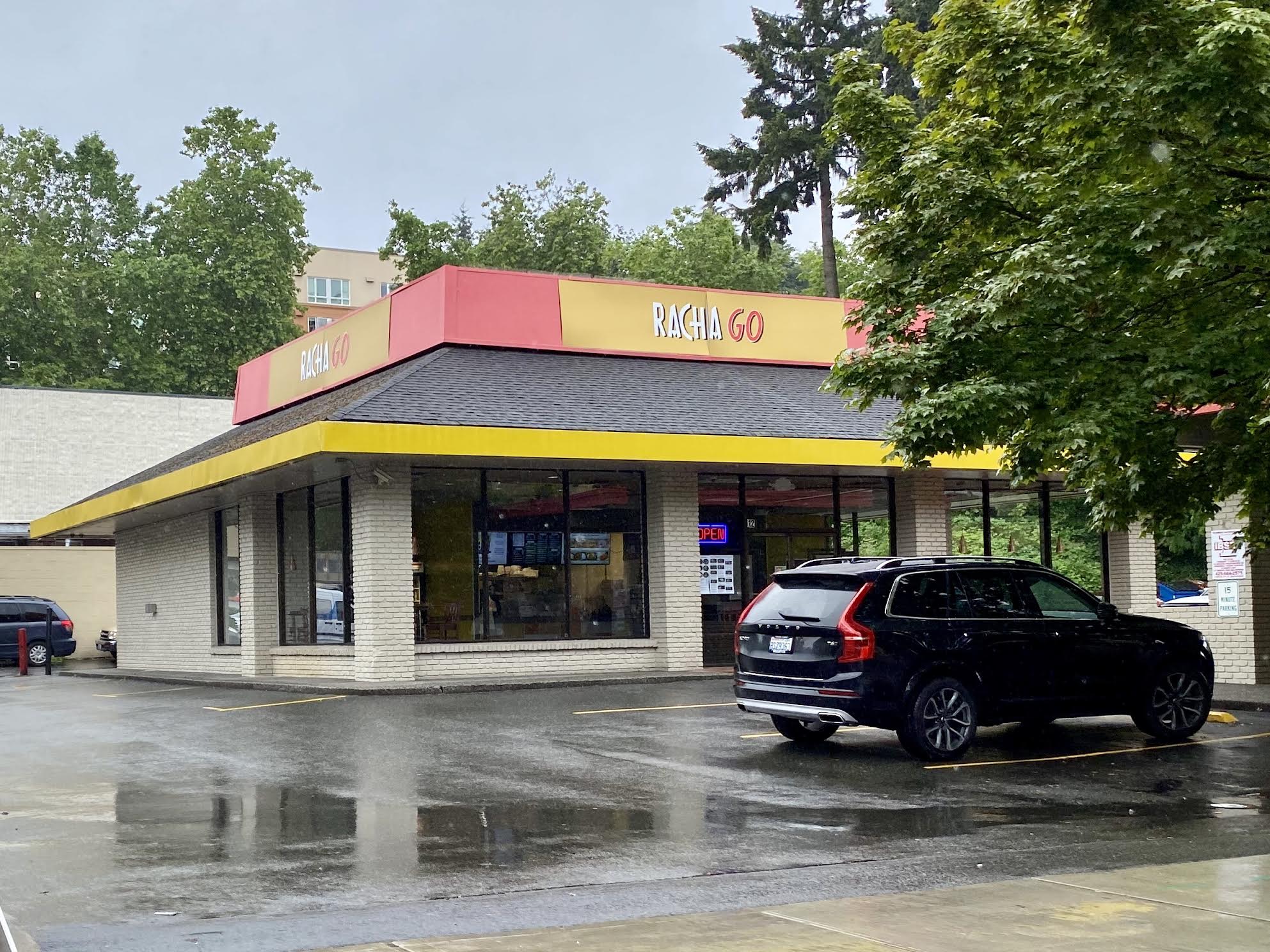 RACHA GO is now open on Bellevue Way at the old Jack in the Box location. Online ordering is available for pick up.
The fast-casual restaurant features dishes from the North, North Eastern, Southern and Central regions of Thailand. RACHA GO offers many dishes, like gyoza, chicken satay, tom yum, orange chicken, pad see ew, showering rama, curry, fried rice, and more. All dishes are under $10.
Punya Tipyasothi, owner, has two other RACHA Thai restaurants in Queens Anne and Redmond. As our previous article explains, Punya's concept is to maintain good authentic Thai recipes and add chef specials for customers who want to try new, innovative dishes.
We reported in June 2019 that Jack in the Box had closed and all signage was removed from the building. The site was purchased by SRM in 2019, and is now being leased. Jack in the Box had been at this located for 30 years.