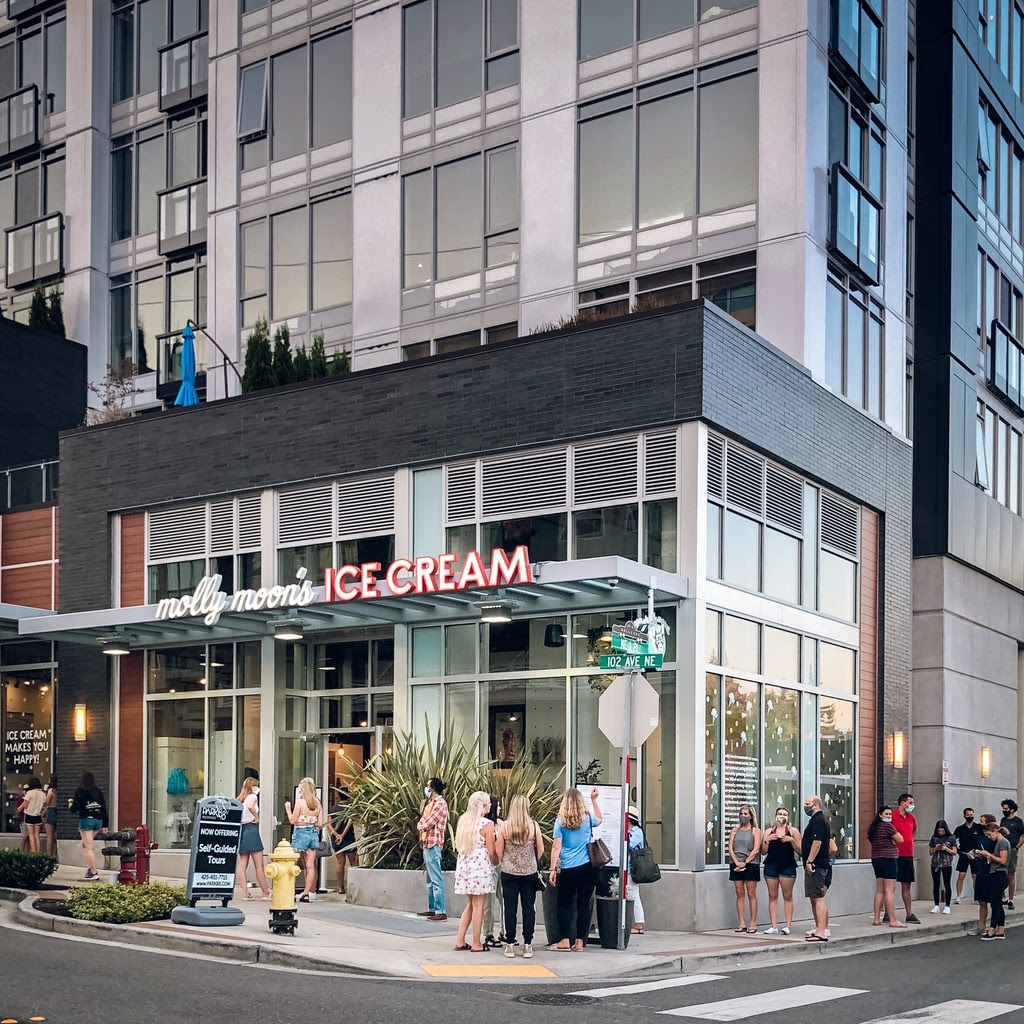 Molly Moon's new Bellevue flagship ice cream shop is now open. It is located at 70 102nd Avenue Northeast.
The scoop shop is featuring all of their traditional flavors like melted chocolate, salted caramel and scout mint, as well as seasonal flavors like vegan cherry chunk, pink lemonade sorbet and wild honey. Customers can view the ice-cream process, from churning ice-cream and cooking down caramel sauce, to rolling waffle cones and baking brownies.
The first 100 kids that visit the new spot will receive free scoops. Participants need to be ages 12 and under. Molly Moon's will be donating 10% of today's sales to the Bellevue Boys and Girls Club.
The flagship store is located at the bottom of the apartment building, Park 88, and is across the street from the Downtown Bellevue Park. This is their biggest location to-date.
They are open from 12:00 p.m. to 10:00 p.m., daily.
Molly Moon's opened their first Bellevue location in July 2019 on Northeast 1st Street. The ice-creamery is a walk-up shop that also features their full menu. It will remain open.