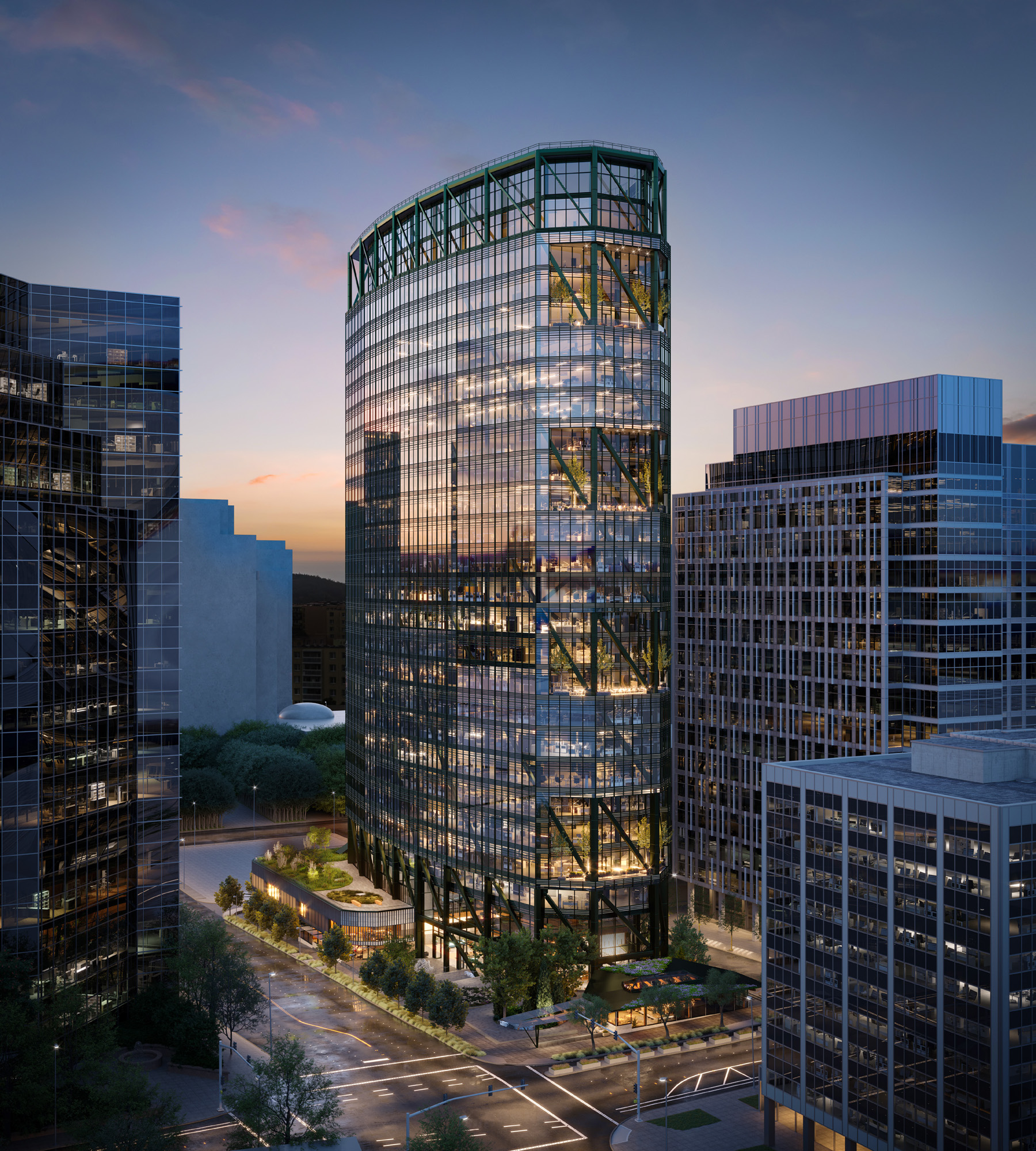 Skanska, the project development and construction group, just received design review approval on their property located at 10660 Northeast 8th Street. The proposed name of the project is "NE 8th", according to documents submitted to the City of Bellevue.
The company now has the go-ahead to demolish the three existing one-story buildings, in order to construct a 25-story office tower. The tower will have approximately 13,668 square feet of retail and restaurant spaces on 1.76 acres. There will be about 822 office and 56 active use parking stalls within five levels of underground parking.
As we reported last year, there are three buildings located on the site; the Costain Building (What the Pho and Seattle Coffee Gear), Palace Rugs, and Gelati Place.
The office tower will be located at the intersection of Northeast 8th Street and 108th Avenue Northeast. Pedestrian entrances for the tower are designed on both the north and south side of the tower lobby. The site's grounds have a public outdoor plaza space that will be 7,700 square feet, as well as a connecting free-standing retail pavilion on 108th Avenue Northeast. The lobby and living room areas of the tower, and the tower's retail spaces will be located along Northeast 8th Street.
"NE 8th" is planned as a single-phase project. The design of the tower is oriented in an east-west direction to maximize open space, sunlight, and sky views. The tower enclosure is articulated with sculpted metal panels, horizontal fins, and high-quality glazing to provide visual interest.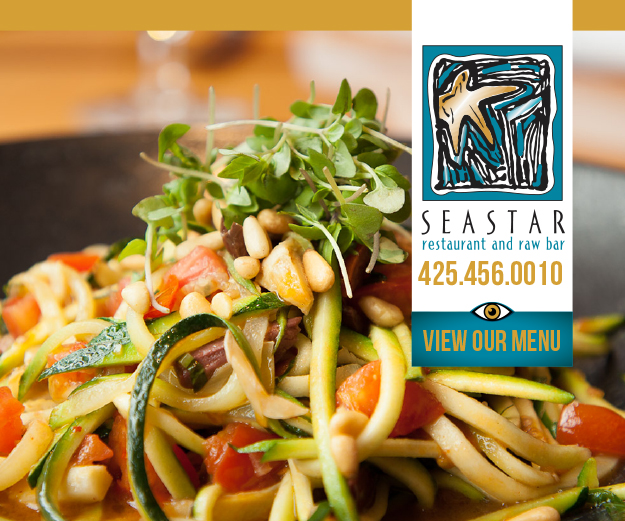 Skanska acquired the land in July 2018.