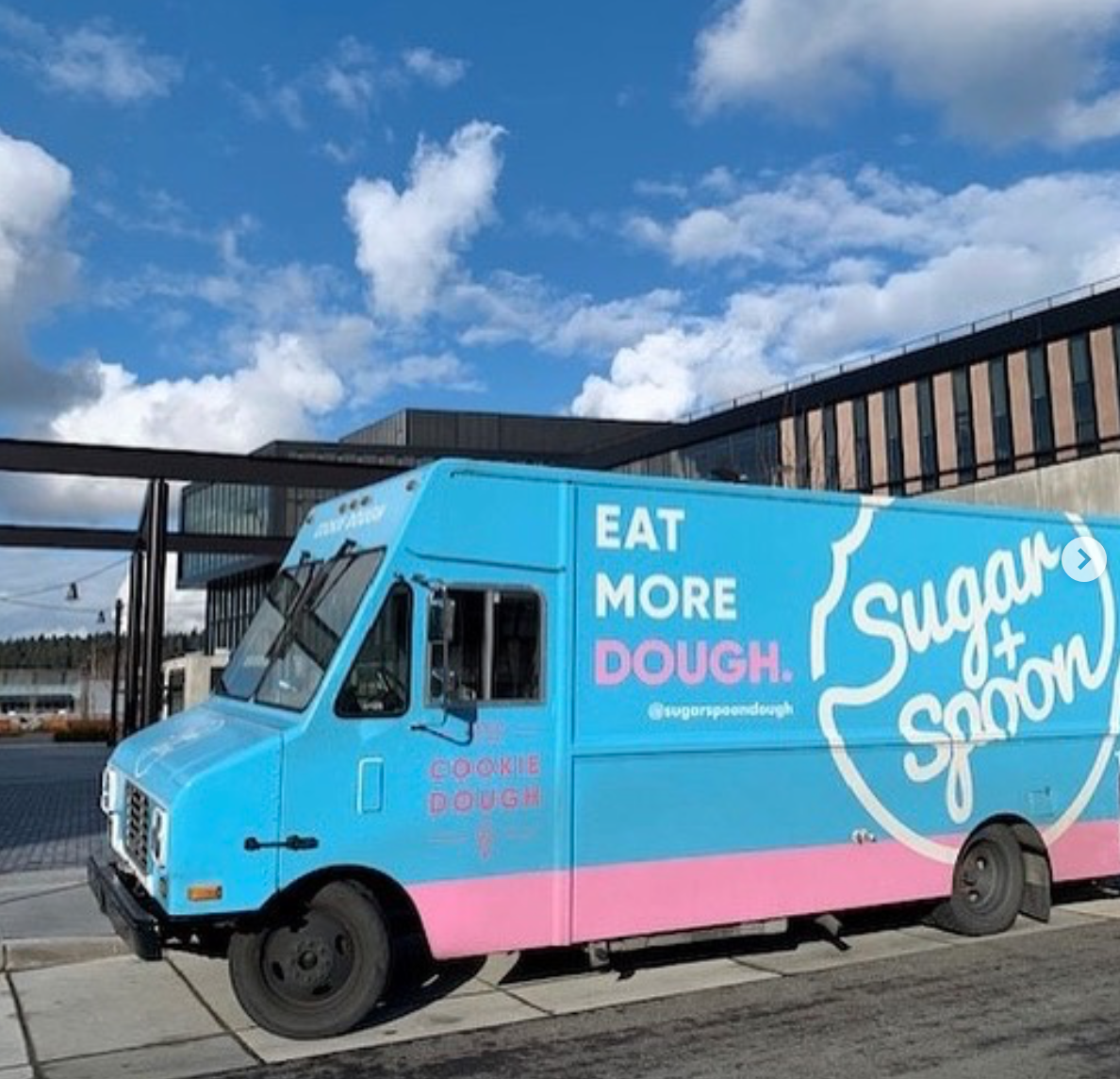 Bellevue's Spring District is now hosting food trucks, weekly. They are open every Tuesday and Thursday.
The food trucks are set up along Northeast 14th Terrace Street, next to the Facebook building. They are open for lunch and dinner.
There are a variety of menus that rotate. Customers can view the schedule and place orders ahead of time online at their website or at the StreetFoodFinder app. Some of the food offered includes Dick's Drive-In, Paparepas, The Ultimate Melt, Delfino's and The People's Burger.
The food trucks are in The Spring District from 11am to 2pm and 4pm to 7pm. They are hosted by Wright Runstad & Company.