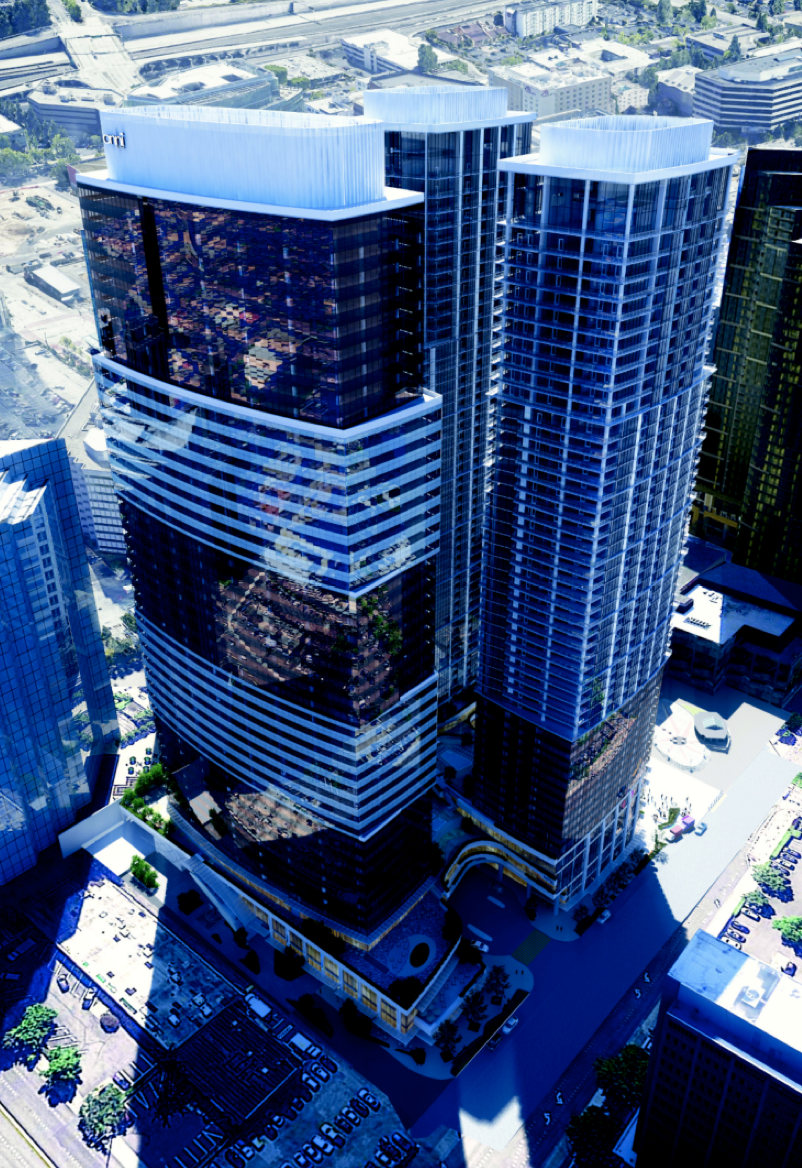 The mixed-use project planned for the old Barnes & Noble location on 106th Avenue Northeast recently received approval of its Master Development Plan and Design Review. Doxa Church was also previously located at this site which will be demolished.
The plan for 606 106th Avenue Northeast – ONNI includes a single phased, three-tower, mixed-use project. It will feature one office tower, and two residential towers. There will be a 30-foot-wide section of the Grand Connection and a 15,000 square foot Major Public Open Space. Plans also include outdoor plaza space, landscaping, lighting, and a through-block pedestrian connection.
The project is located at 606 and 620 106th Avenue Northeast. There will be 179,914 square feet in total, with 1,289 residences, 317 hotel suites, and 896,000 square feet of office space. Amenities will include a daycare, commercial office space, and two swimming pools.
According to the City of Bellevue SEPA Environmental Checklist, the project could have upwards of 4,000 workers within the office, hotel and retail spaces.
The ONNI Group, a Canadian developer, bought the 4-acre development in 2019 from Sterling Realty Organization. It was purchased for $116 million.
In May 2022, Barnes & Noble announced that they would be leaving their current location and moving to Crossroads mall in the fall of 2022. Doxa Church moved to Redmond in April 2022 after renting the building in Downtown Bellevue for seven years.