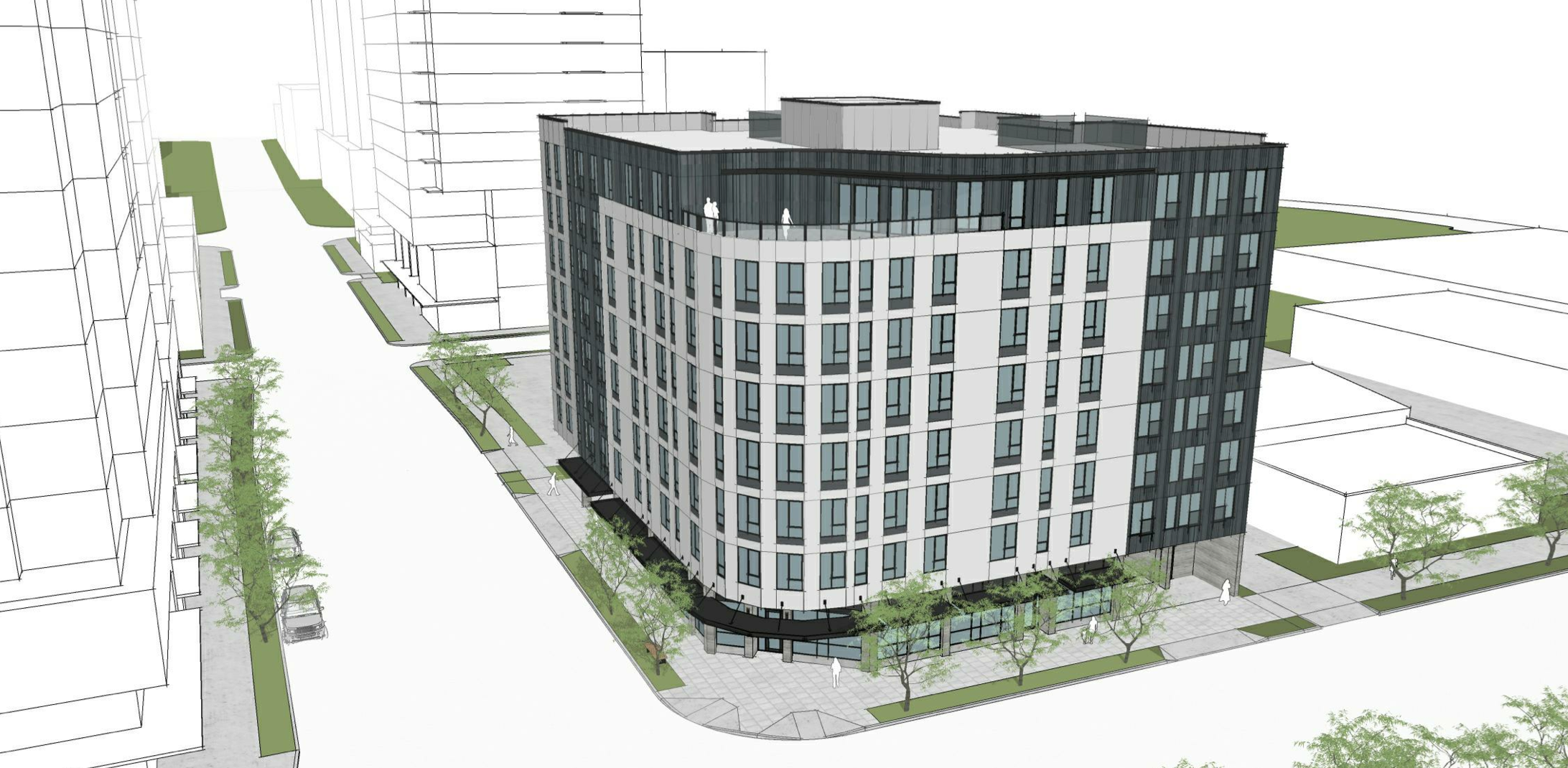 MRM Bellevue, LLC is seeking Design Review and Threshold Determination from the City of Bellevue for approval to demolish an existing single-story building and associated surface parking. The site is located at 10350 Northeast 10th Street.
MRM, owner of the site, is partnering with Guntower Capital, to develop an eight-story residential building with 102 apartments and 2,000 square feet of retail and restaurant uses on .36 acres. There will also be three levels of below-grade parking with site landscaping. It will be named "Bell 10".
The site is currently one-level with tenant, Columbia Bank. With approval from the City of Bellevue, the building will be demolished once construction begins.
There is a 14-day appeal period which must be submitted by June 30, 2022.
Bell 10 will be enrolling in the MFTE Program and will feature 20% affordable housing units. The City of Bellevue approved the program in 2021 for income-eligible households.
Construction is slated to begin in late fall 2022, if approved. The project is planned to be finished between July and December of 2024.