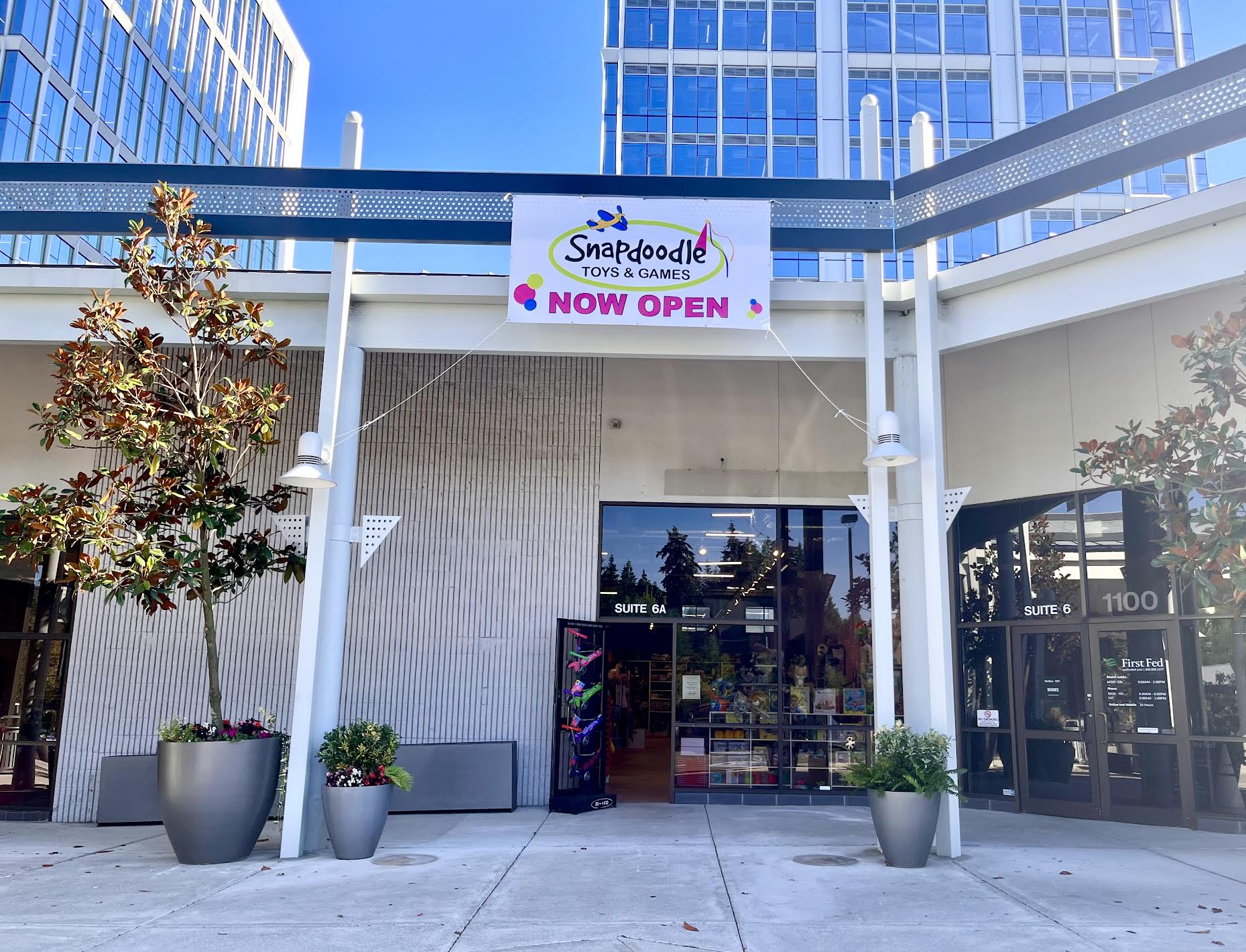 Snapdoodle Toys & Games is now open in Bellevue. The store opened one week ago at Bellevue North Plaza. The address is 1100 Bellevue Way Northeast, Suite 6A.
Snapdoodle is a locally-owned toy store focused on fun and learning for all ages. The store carries all types of items from games, arts & crafts, and water toys, to legos, vehicles, and plushies.
This is their first location in Bellevue. They have five other stores in Kenmore, Redmond, Seattle, Issaquah, and Totem Lake. Snapdoodle Toys opening in Bellevue is filling a void for a much needed children's toy store.
We reported in mid-June that commercial real estate company, Wallace Properties, is planning a new project at the complex that Snapdoodle recently moved into. Bellevue North Plaza also includes Panera, Dominos, UPS and J. Lewis Jewelers.
The company submitted plans to the City of Bellevue to redevelop the property with a mixed-use project made up of four buildings, called "Bellevue North". This will include 950 apartments, and more than an acre and a half of retail.