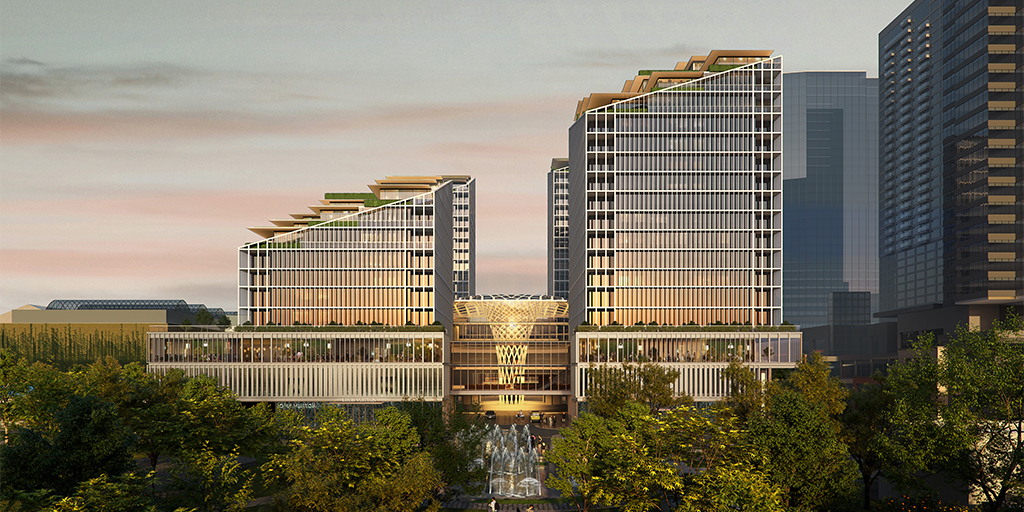 In April 2021, we reported that Kemper Development Company had submitted plans to the City of Bellevue for a mixed-use development at The Bellevue Collection. "The Bellevue is planned to be 1.8 million square feet of space.
The development is planned to feature 234 luxury residential units, hotel with 157 rooms, 265,795 square feet of retail space, a public plaza, six underground parking levels for up to 1,700 vehicles, and a central glass atrium with commercial and restaurant space. There will be four separate towers, up to 25 stories high. Each tower would vary in height.
The address for "The Bellevue" is 401 Bellevue Way Northeast. It is across from Bellevue Downtown Park. The site is 3.6 acres and is currently a parking area in front of Macy's department store.
Puget Sound Business Journal recently conducted an interview with Kemper Freeman, who noted that they are trying to "fine-tune the design and everything to make sure that all the stuff works together." According to the article, construction will take three to four years, but the company hopes to break ground sooner than that.
An interesting point made by Freeman in the PSBJ article is that retailers want in on the action and all 21 stores of their preference that were contacted agreed that they want to be at "The Bellevue".
We reached out to Kemper Development Company and a representative confirmed that they are currently in a design phase for the project.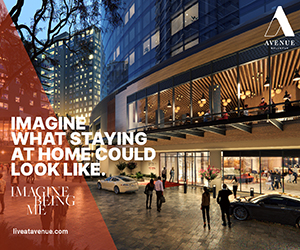 KPF is the lead designer, and Mithun of Seattle is the executive architect.
The company has not yet applied for land use approval.
Kemper Development Company currently has 5.5 million square feet of space that makes up The Bellevue Collection along Bellevue Way Northeast.