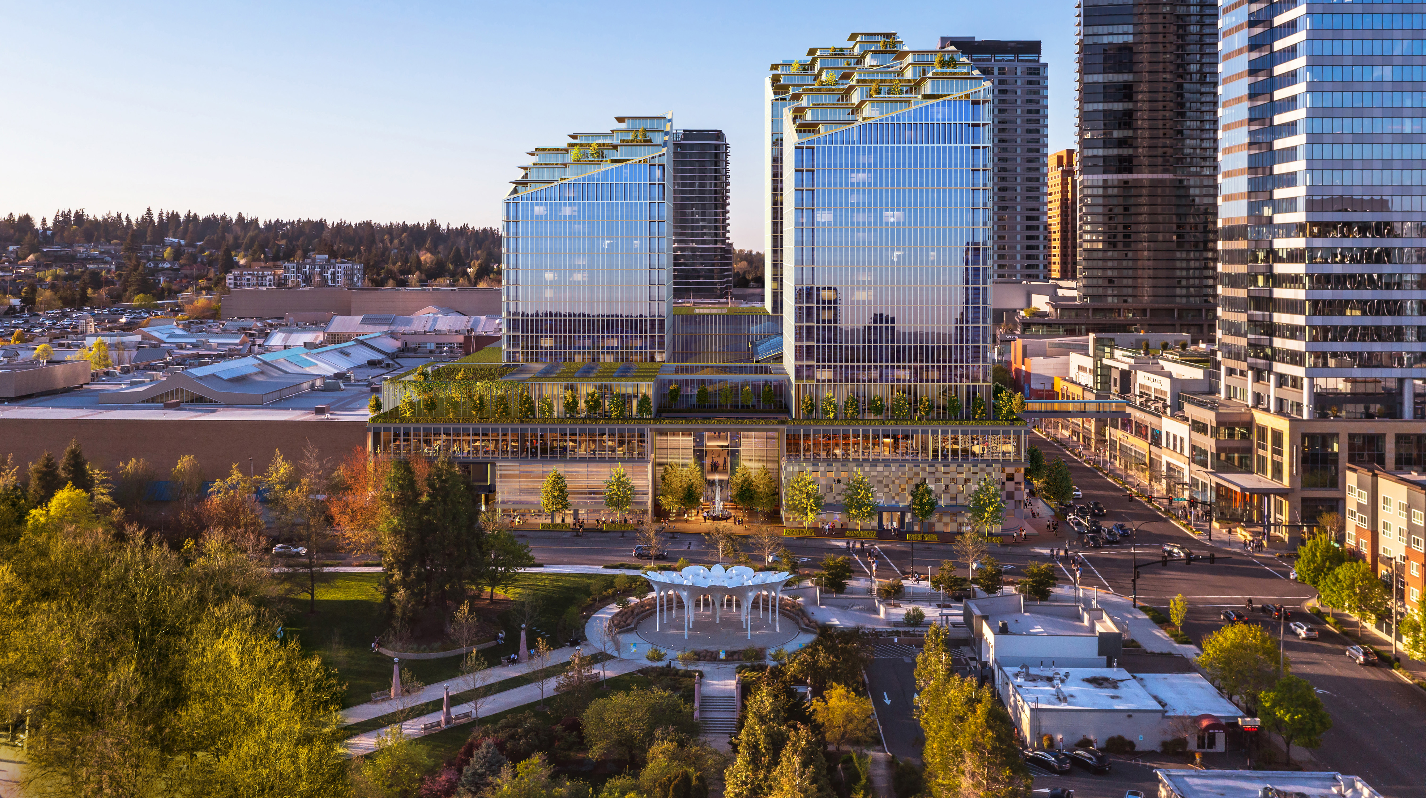 Kemper Development Company recently submitted updated plans to the City of Bellevue for their mixed-use development at The Bellevue Collection. The project will be located at the southeast corner of Bellevue Square at 401 Bellevue Way Northeast.
The mixed-use project, "The Bellevue", will now include three towers. Each tower will be made up of up to 24 stories, and in total, the three towers will include 154 residential units, 150 hotel rooms, and 1,780 underground parking stalls.
The three towers will be staggered in height to mediate between the low lying park and downtown core. There is a stepped roof on each tower that is oriented towards the park, taking advantage of the southern sun exposure into the units and views to the southwest. The visual elements of the park are elevated as gardens on the roof, advancing the vision of being a city in a park.
The project will complement the existing Bellevue Square shopping center and expand the Bellevue Collection experience with three floors of retail, a hotel offering refined residential-inspired experiences, a wellness/spa resort, residential units, and six below-grade parking.
The retail component will include public spaces that will connect to the existing shopping center and a proposed pedestrian bridge to Lincoln Square South. A series of spaces will be created that prioritize non-motorized connectivity and elevates the pedestrian experience.
Originally, plans included four towers with 234 residential units, 157 hotel rooms, and 265,795 square feet of retail space. Each tower was to be made up to 25 stories high and would vary in height.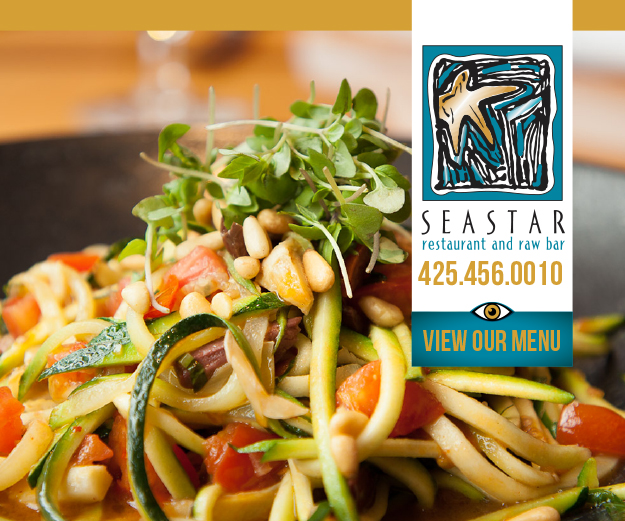 The project will total about 1.75 million square feet, versus the 1.8 million square feet that was originally planned for. The number of luxury residences has been reduced, as well some hotel space. There will still be restaurant and retail space, totaling 281,830 square feet, which is about a 16,000 square foot increase.
The site that "The Bellevue" is proposed on, is currently a parking area in front of Macy's Department Store. The space is 3.6 acres in total. KPF is the lead designer, and Mithun of Seattle is the executive architect.
Kemper Development Company currently has 5.5 million square feet of space that makes up The Bellevue Collection along Bellevue Way Northeast.