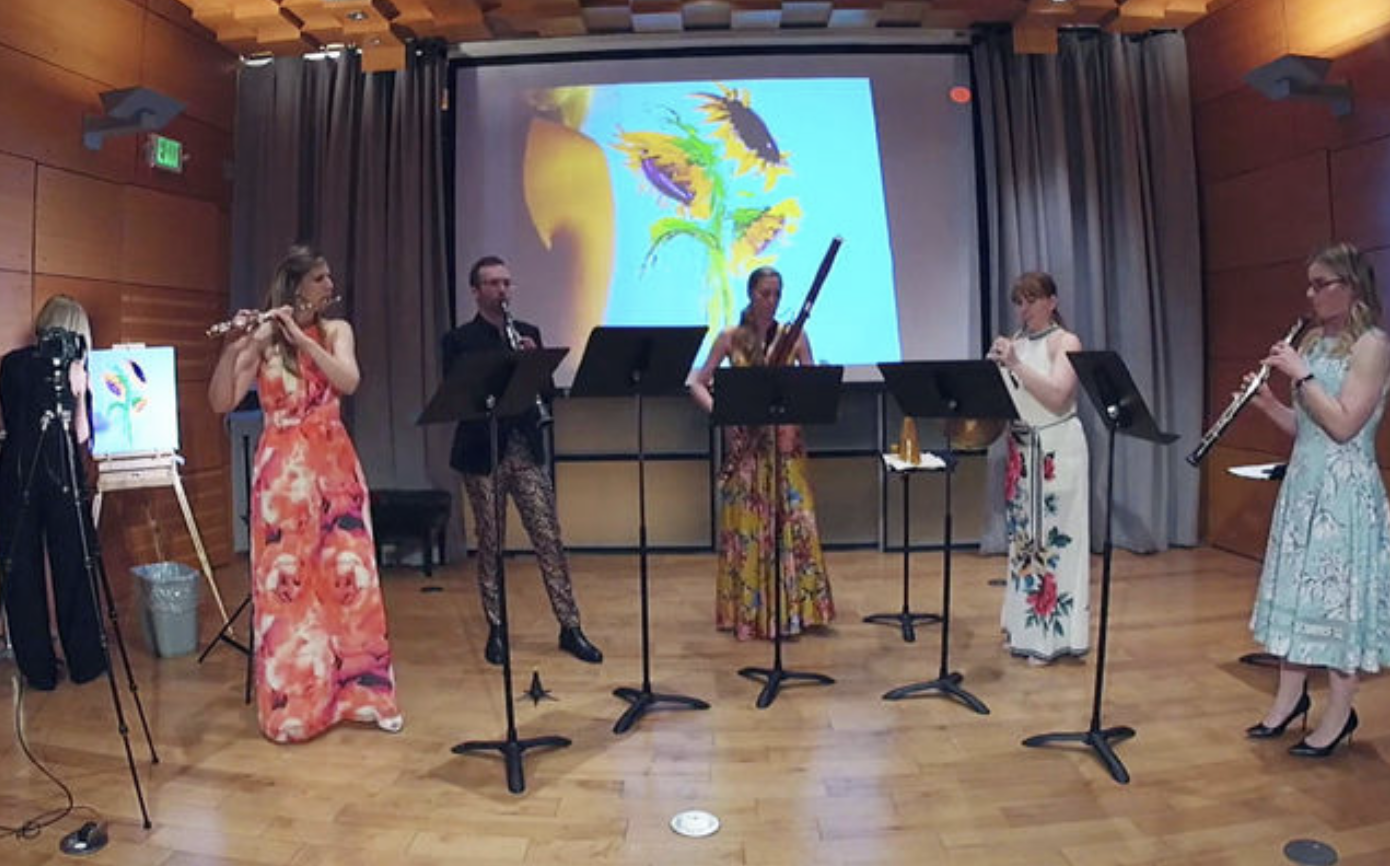 Bellevue's annual Bellwether arts festival is taking place throughout the Month of September. It will include a variety of performances, ranging from live music and video poems to a silent disco party.
The City of Bellevue has chosen the Performing Arts Center Eastside to host the festival at four venues throughout Bellevue and online. Some of the venues include The Spring District, Bellevue College and Downtown Bellevue Park.
"Our community is ripe for meaningful collaborations between performing artists and trendsetters from our rich tech industry," said Lora Unger, executive director of PACE. "Both shape what makes Bellevue a uniquely exciting place to live. By combining tech with dance, music, spoken word and visual artists, we're creating four innovative events free to the community that will delight audiences of all ages."
Bellwether begins Monday, September 4, with the launch of a digital residency series. The in-person events will occur over four Saturdays, September 9, 16, 23, and 30.
Sept. 9, Spring District Park, 6-9 p.m.: Local choreographer Kathryn Van Meter leads audiences through an experiential demonstration, followed by a live concert from Sustain Music Project.
Sept. 16, Bellevue College, 2-5 p.m.: Live, immersive digital installation by Cole Devoy and video poem by Arabella Bautista inspired by underground rave culture.
Sept. 23, Marketplace at Factoria, 11 a.m.-1 p.m.: Student teams at the Digipen Institute of Technology showcase original game consoles, competing for a grand prize.
Sept. 30, Downtown Park, 1-5 p.m.: Silent disco party with DJ Indica and Earthseed Collective as participants listen to music on headsets and dance, including family hour and professional dance demonstrations. Tech tent and food trucks.
To learn more about the festival, visit Pace's website with more information. General admission for the festival is free.