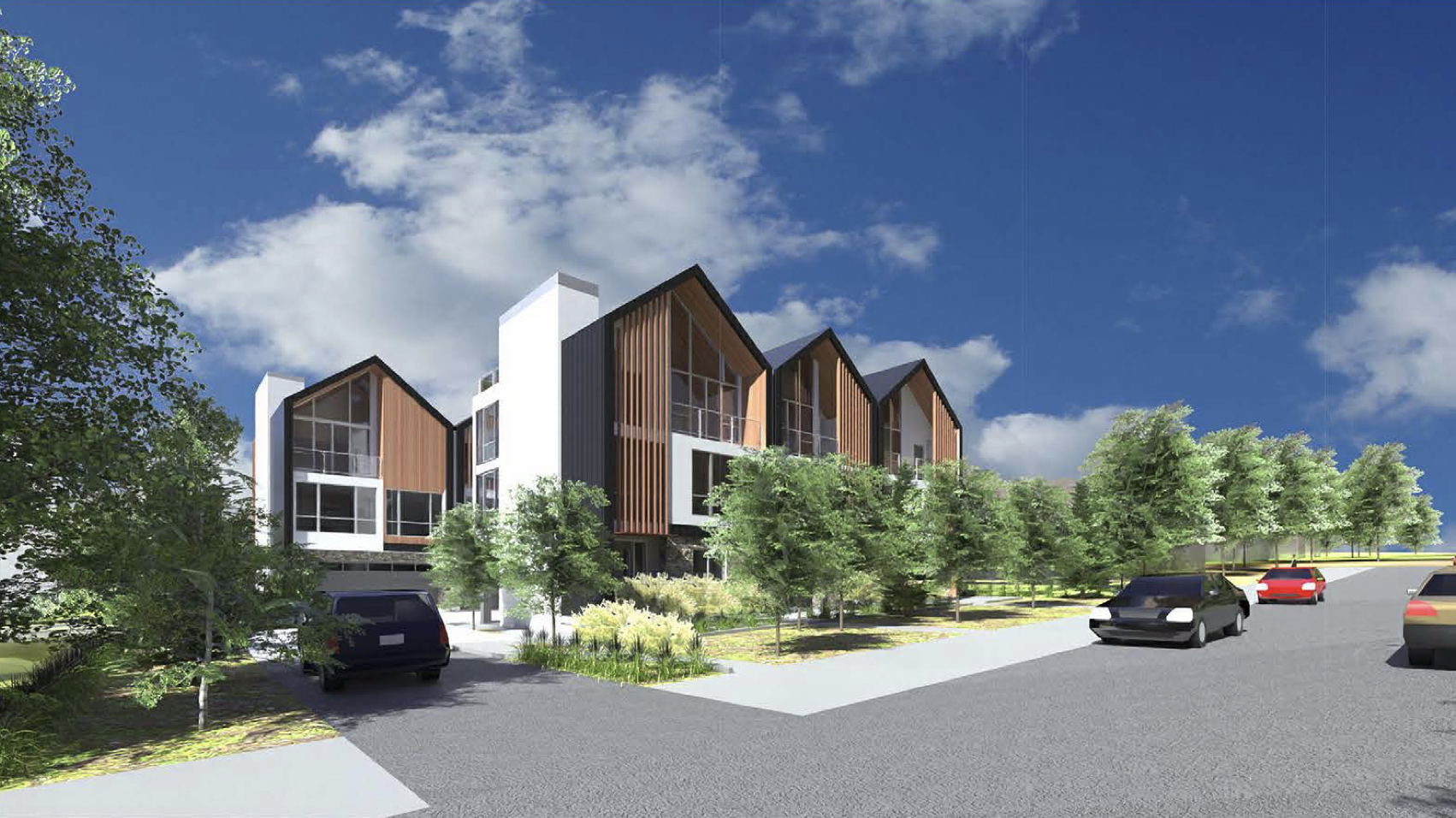 Lochleven Townhomes, a project consisting of 7 total townhomes in Downtown Bellevue, has received design review approval. The project is located at 417 99th Avenue Northeast.
The proposal includes approval to demolish an existing apartment building that was located near the intersection of 99th Avenue Northeast and Northeast 4th Street, as well as the construction of two separate townhome buildings, consisting of seven units.
Each building is planned to be three-stories high. The site is about .4 acres. Other improvements include landscaping, utilities, and street frontage improvements.
According to documents submitted to the city, the proposed design of the townhomes is modern with natural colors consisting of white, gray, black, and wood tones. The units will have individual front door stoops and balconies.
Bellevue-based Freiheit Architecture has been assigned to the project. Freihet Architecture also designed the townhomes located at 1200 Bellevue Way Northeast, which were built in 2008.
Nearby is another residential project, consisting of eight high-end residences that are within walking distance to Downtown Bellevue, located on 97th Avenue Northeast. Homebuilding, Thomas James Homes, recently announced this collection, which is was launched in partnership with Real Residential. The project, Grace, features pricing starting at $4.8 million.