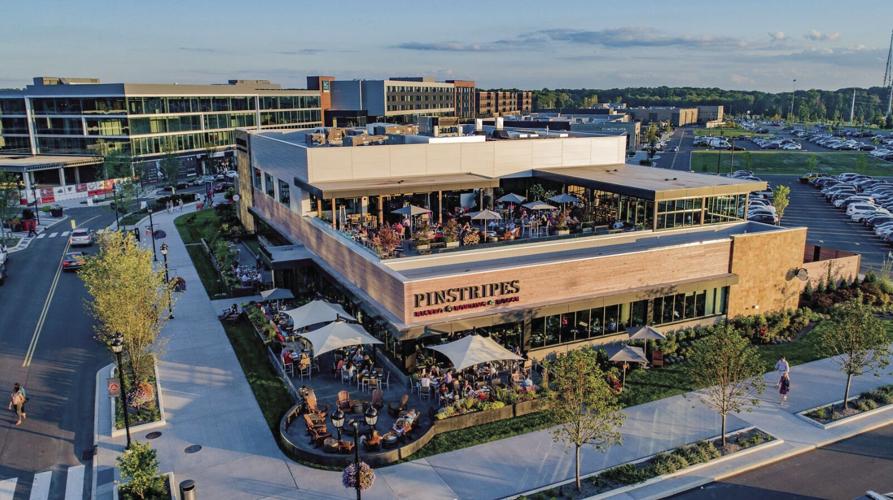 A new restaurant is coming to downtown Bellevue at Vulcan's 555 Tower, which is leased by Amazon. Pinstripes, an Italian-American bistro with bowling and bocce has been announced as the future retailer.
According to Vulcan Real Estate, Pinstripes will occupy the entire pavilion, which includes 21,000 square feet of space and is made up of two levels. The retail pavilion at 555 Tower sits along the edge of the Grand Connection and across the street from Bellevue Transit Center.
Upon full build-out, the space will be fully equipped with bowling lanes, bocce courts and plenty of outdoor seating options. As for cuisine, Pinstripes offers Italian-American food like wood-fired pizzas, seasonal gelato, thoughtfully selected wine list, rotating craft beers, and an array of handcrafted cocktails.
"Vulcan Real Estate has constructed an extraordinary iconic jewel box that is designed perfectly for the Pinstripes concept," said Dale Schwartz, Founder and CEO of Pinstripes. "Our goal is to create a welcoming venue for the community while also providing a tailored destination for corporate events."
Pinstripes plans to host a high volume of private corporate and social events, targeting 1,000 events within its first year of operation. The company also plans to commission local artists to help liven up the space and make it a vibrant place for the community to gather, according to the news release.
"The two-story retail pavilion at 555 Tower has been highly anticipated by the Downtown Bellevue community, and we're extremely excited to be partnering with Pinstripes to bring this space to its full potential," said Rob Arron, senior director, marketing and leasing for Vulcan Real Estate. "From the carefully curated menu, to the excitement of bowling and bocce, this will be a truly unique entertainment experience where friends, family, and colleagues can gather."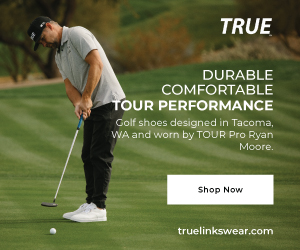 The retail space is planned to open in mid-2024. This will be the 14th location for the restaurant, and the first to be located in Washington.
Following Pinstripes's Pacific Northwest debut at 555 Tower, the company intends to establish additional Washington locations in the years to come.
555 Tower is a mixed-use office space that is made up for 42 stories. The office space is 695,610 square feet. Located at 555 108th Avenue Northeast, the final structure beam was placed on the tower in August 2022.