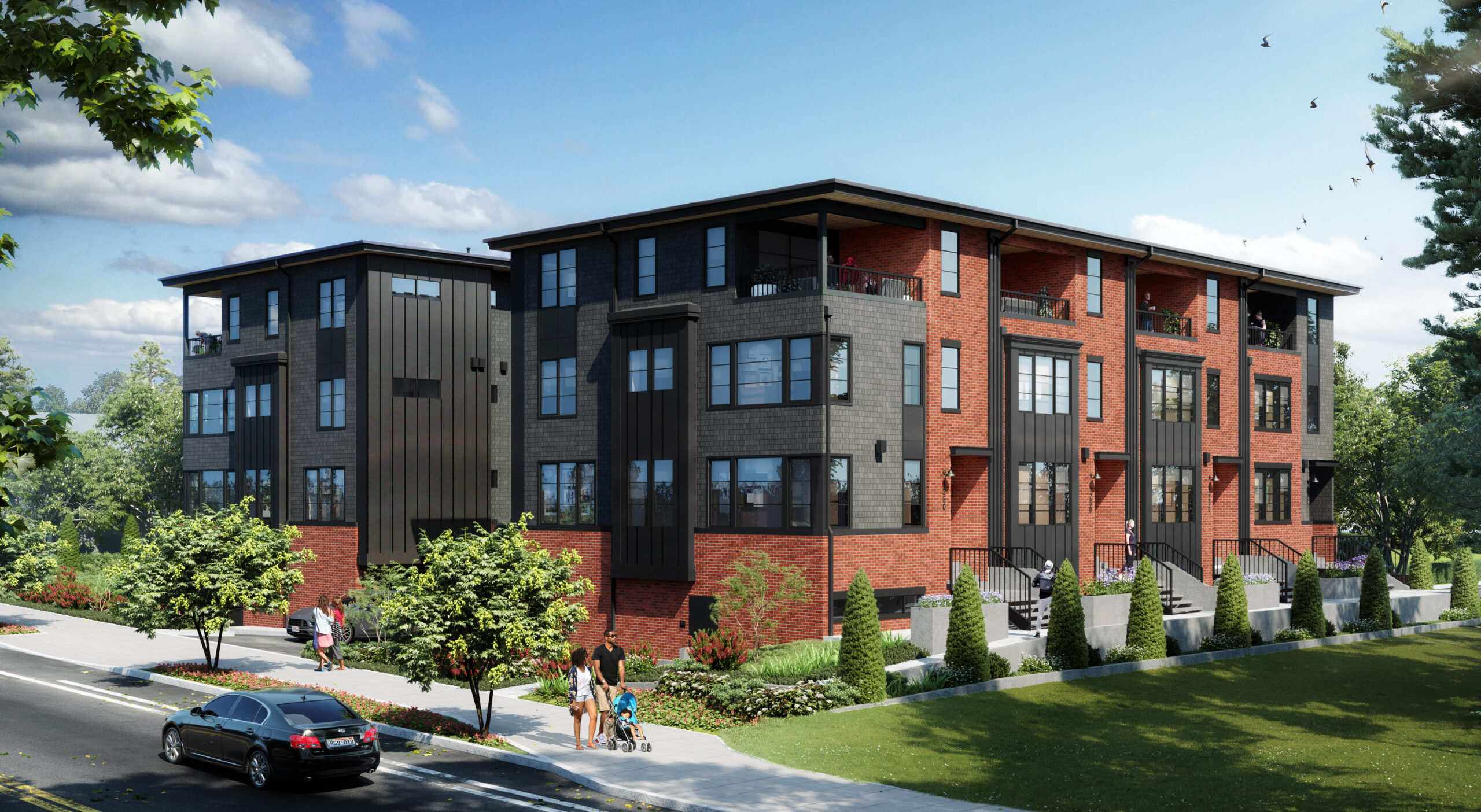 "Ashwood Lane," a new Bellevue development, recently received approval for the permitting of eight single-family townhomes. The address for the project is 1256 112th Avenue Northeast.
The proposal is for the subdivision of an existing 19,388-square-foot parcel into eight single-family lots between 1,461 feet and 3,581 square feet in size. The site had previously received approval for eight townhomes located within two separate buildings through a Design Review permit. Sizes for the townhomes will range from 2,422 to 2,465 square feet.
The community of eight classic brick townhomes will feature upscale contemporary interiors. The luxury residences are planned to reach completion at the end of 2023.
The project required demolition of existing structures and construction has begun. The townhomes can be accessed from 112th Avenue Northeast using a shared private road. The site previously contained two single-family homes that had been converted to daycare use.
The project team includes JGM Landscape Architects, Medici Architects, and Litchfield Engineering. The townhome development owner is DRM Properties. To learn more about the property, reach out to Jason Foss of Real Residential.