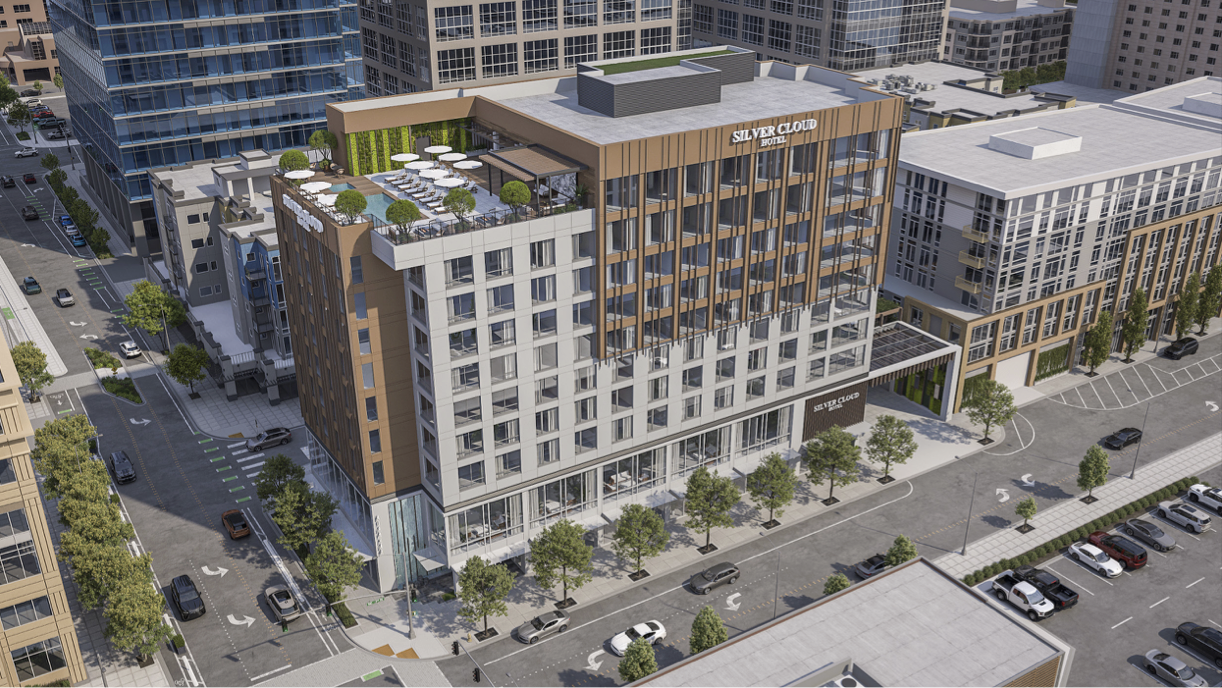 Jensen Design Architects recently applied for Design Review approval from the City of Bellevue for the Silver Cloud Hotel. The address is 200 108th Avenue Northeast, where a Luther Burbank Savings branch currently resides.
The proposed project will consist of a 10-story hotel with 144 guest rooms and four levels of below-grade parking, according to city records. The site is 23,433 square feet.
The hotel is planned to include a 2,206-square-foot restaurant, 6,385 square-foot conference and meeting space, and 130 parking stalls. The total square footage of the project is anticipated to be 207,890 square feet.
The Silver Cloud Hotel chain purchased the half-acre site for $7.1 million in 2013, according to public records. They previously had a hotel in downtown Bellevue, which was turned into a Mary's Place shelter in December 2021. It housed over 90 rooms with new beds and baths.
Jensen Design Architects are based in Redmond and are known for their work in interior design, planning, and architecture. They have designed other hospitality projects like The Heathman Hotel in Kirkland, and The Maxwell Hotel in Seattle's Queen Anne neighborhood.
Construction for the project is slated to begin in early 2025.