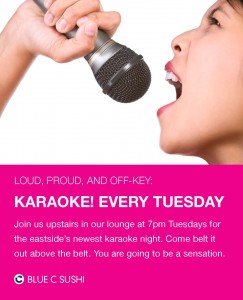 If you haven't had a chance to experience Blue C & Boom Noodle'sconnecting bar upstairs, at their newest Downtown Bellevue location, this will give you a couple more reasons to go check it out!
Every Tuesday from 7pm until close, an area of the upstairs bar transforms into a karaoke lounge.  All are welcomed free of charge to participate in karaoke.
Every Wednesday night from 7-9pm is trivia night.  When playing, enjoy $5 wines by the glass.  Winners will be awarded with prizes from Blue C, Boom Noodle, and/or Jones Soda.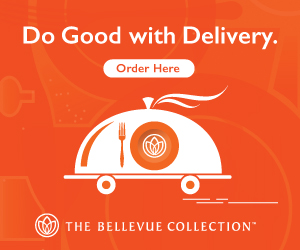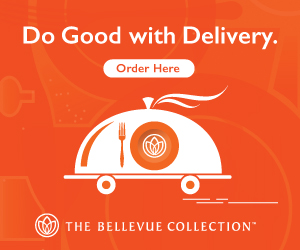 Although Blue C and Boom Noodle have typically been thought of as quick spots to grab lunch and dinner, the bar and lounge are being utilized for more engaging entertainment options.  In addition to karaoke and trivia, the lounge has several X-Box systems where they have Guitar Hero, Rock Band, and racing games set up.