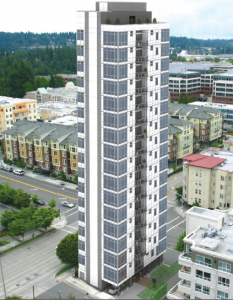 According to a press release, developer GIS International has decided to move forward with their European Tower project in Downtown Bellevue. The 17-story condominium project that contains one residence per floor was delayed in May of 2008 stating concerns over the economic conditions.
The homes that were previously priced from $2 Million – $10 Million have now been reduced by as much as $2 Million per home. Prices for the homes will now start at $700K.  Additionally the homes will be offered as "shells" if it's preferred, which allows a buyer to customize the interior on their own (giving a buyer an initial cost savings).
The announcement also reinforced that the same level of amenities will be offered as originally slated, such as automated parking valet, full time concierge, and other interior options. According to the release, one benefit to European Tower not breaking ground yet is that they have been able to renegotiate many of their labor and material contracts, lowering the cost of the construction.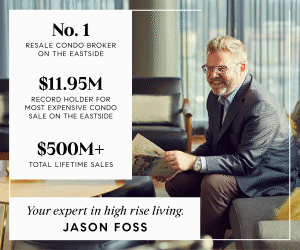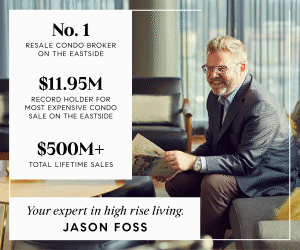 The project is expecting to accept offers on the new pricing as early as October 31st. Currently you can sign up to be contacted on their Website. European Tower is now anticipating a completion date of summer 2011.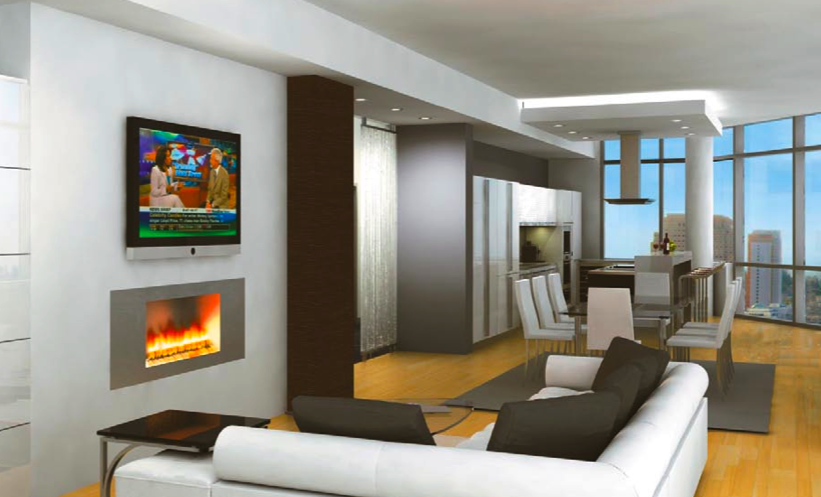 See Related Stories: