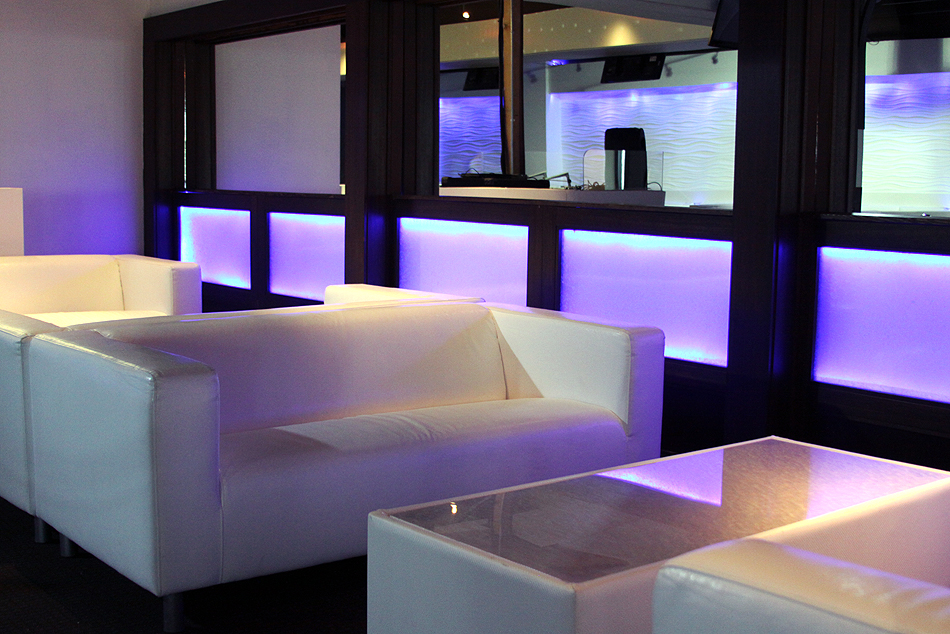 The restaurant landscape of Downtown Bellevue is crowded with choices, most with themes or catchy concepts meant to put one idea in the diner's mind of what the place is about. What about a restaurant that's a little bit of everything? Sky Ultra Lounge, opened in early spring, is the latest new kid on the restaurant block, but instead of a one-line description telling guests what it is to them, it's more like a companion to the guest's needs, changing from weekday to weekend.
Sitting atop the third floor of the downtown Galleria building, Sky Ultra Lounge has the rare benefit of a patio city view, a highlight on sunny days and analogous to the notion that it's striving to see the big picture regarding Bellevue's downtown city dwellers. On weekdays, Sky opens its doors at 11am for lunch, getting regular visitors from the nearby businesses, and as the late afternoon dwindles into early evening, the happy hour crowd shows up to take advantage of their extended 3 to 7pm specials, along with their late happy hour from 9pm to close. Much like the active, busy professional going from casual workday wear to something more fun on the weekends, Sky Ultra Lounge sheds its casual attire and has some fun on Friday and Saturday nights, with live DJs, a lively lounge atmosphere and reserved seating for small gatherings. And like most lazy Sundays when all you want to do is throw on a comfortable pair of jeans and watch the game, Sky does the same, offering its happy hour specials all day Sunday, with over 25 large flat screen TVs to make sure you don't miss a single play. In its own way, Sky Ultra Lounge is the downtown dweller – casual comforts on the weekday, fun on the weekends, with at least one lazy day to spare before Monday creeps back up.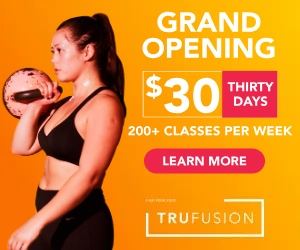 "It's the best of both worlds," general manager Mark Oliver describes Sky Ultra Lounge. With a background in the restaurant industry spanning 16 years, Oliver has seen it all, and understands that concepts will come and go, but people's needs stay the same. They want a place that feels comfortable and personalized, with the bottom line of good food and service one can count on. On Fridays and Saturdays, Oliver describes it as a "whole different level of energy," where the crowds of young professionals mix with music fans that want to check out the guest DJs, gathering in the cool-hued lounge of couches and banquettes. It's not unusual for groups wanting to celebrate special occasions to come in early for a sit-down dinner of filet mignon and grilled ahi tuna, and move to a reserved booth to enjoy the music with their cocktails. Sky Ultra Lounge is unique in that its multidimensional offerings literally change its surroundings to fit guests' needs, and they don't even need to move locations to enjoy a full night of dinner and entertainment.
If food is the way to a person's heart, Sky's menu has some love-it favorites gaining attention. Their Sky Prime Rib Dip Sandwich is one of the most popular items, a kingly version of the typical French dip sandwich. In a sea of hamburgers and mini-sliders, their sandwich offers something different. Their chef comes in early to make a whole prime rib, cooked perfectly to easily shave tender slices to pile up on an artisan roll, topped with melted Swiss cheese and a side cup of the au jus, the hearty, rich cooking liquid from the meat, perfect to dip the sandwich in before every bite. It's offered with a selection of sides, but make sure to get a bowl of their rich house-made clam chowder. The sandwich is offered as both a lunch special and on their dinner menu. The prolonged happy hour from 3-7pm on weekdays makes it especially appealing for after-work crowds, with wallet-friendly drinks and appetizers that stay within the $3-$7 range. The overall menu for Sky is continental Pacific Northwest, offering local comforts like salmon cooked several ways, from an entrée to a burger. Seafood is a big part of the menu, with the Sky Ceviche as one of their signature favorites, full of shrimp, scallops and tilapia, chopped fine with spicy chilis, ginger, and finished with lime juice. It's not just what they serve, but their appreciation for the professional market they service – they offer a full menu until 2am, so when you're stuck late in the office, maybe the server crashed leaving you stranded until midnight, you've got a place to go for the solace of a sirloin steak cooked to order. Just look up – Sky Ultra Lounge is waiting for you.
Sky Ultra Lounge
550 106th Ave NE Ste 300
Bellevue, WA 98004
425.453.4300
[nggallery id=56]