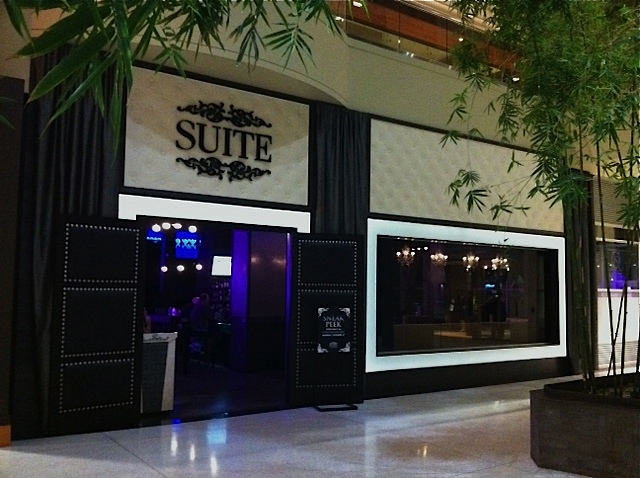 Suite Restaurant & Lounge is now open within the Wintergarden at Bellevue Place. The new venue is currently operating under a 'sneak peek' soft opening and is only offering its appetizer and drink menu. On Monday, October 3rd, the restaurant will begin offering their full lunch and dinner menu.
The interiors of Suite are reminiscent of a Las Vegas nightclub. The lights are turned down low, and there are tasteful pops of blue, pink, and purple lighting throughout. The most unique features you'll notice when you enter the lounge are the very tall lamps that contrast nicely against the white curtain, as well as the grand chandler that is placed over the bar. Most of the seating is made up of white leather booths, perfect for small intimate groups.
Suite's chic atmosphere is certain to drive excitement at Bellevue Place, adding yet another reason to choose Downtown Bellevue as a nightlife destination.
Suite Restaurant & Lounge
10500 NE 8th St, Suite 125
425-679-6951