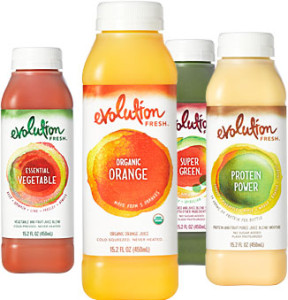 The Evolution Fresh store located in The Lodge at Bellevue Square turns 1 year old this week. This was the first Evolution Fresh store to open, and was the only store for the first 6 months.  In a recent interview with representatives from Evolution Fresh there are now a total of 3 in the Seattle area, and 1 in San Francisco. The brand is focused on their 4 stores and does not currently have any plans to expand locally or nationally at this time.
To celebrate the 1-year anniversary the Bellevue Square store is offering customers that purchase a 16oz juice or smoothie from the Bellevue store from March 18th – 31st to use their receipt as a coupon for a free 16oz juice or smoothie on a separate visit at any Evolution Fresh store.
Customers from the Bellevue store were able to provide the brand with insightful feedback in the past year. The feedback included that organic offerings are just as important real, fresh foods. Also, the store now offers a bundle of a juice and food menu items at a special price, which was also driven by customer feedback.  The store is always looking for additional customer feedback on how they're doing. If you have a food or drink suggestion, or have an idea for the store visit their store and speak with one of their Juice Partners, or give them a piece of your mind at www.facebook.com/evolutionfresh.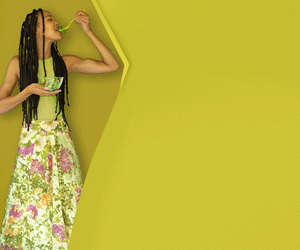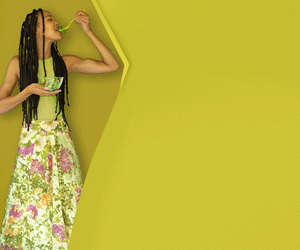 We asked what the most popular food and drinks were at Bellevue store. The customers of the Bellevue store apparently value the green vegetable drinks that include Field of Greens, Green Julep, and Bit-a-Green. The Quinoa, Organic Kale & Butternut Squash is the most popular food item on the Bellevue store menu.
In addition to the regular menu the Bellevue store has been successful with offering seasonal beverages. An example includes the organic lemon juice, which is perfect for the cold and flu season.
To view the entire Bellevue store menu visit their website.