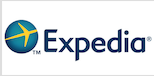 Expedia, a Bellevue based travel company, is transferring its corporate headquarters to the Amgen Campus on the Seattle waterfront. According to the Puget Sound Business Journal, the move means downtown Bellevue will lose more than 6 percent of its entire workforce. Currently, Expedia employs more than 18,00 full-time and part-time employees globally.
Seattle Mayor Ed Murray and Dara Khosrowshahi, Expedia's CEO, released the news at a morning news conference, Thursday. The Expedia CEO expects the move to attract top talent.
At the present time, Expedia leases more than half a million square feet in downtown Bellevue.
Expedia is not the first company to leave Bellevue for a prestige Seattle address. In 2014, MulvannyG2 Architecture announced plans to depart Bellevue for downtown Seattle.
There are three towers under construction in Bellevue that will expand the Bellevue office market's supply by close to 20 percent.
"While it would be unfortunate for a large employer like Expedia to leave the submarket, this does not change our outlook or our plans for our Centre 425 project," said Pam Hirsch, the regional managing partner with Schnitzer West, in a statement, according to The Seattle Times report.
Kemper, which owns The Bellevue Collection, said in a statement that it was "sorry to see them (Expedia) leave downtown Bellevue," but the developer remains confident that interest in its new office space remains high.
Expedia's decision to purchase the vacant Amgen campus is expected to provide better control of its destiny, allowing for expansion, as needed.
One prominent Bellevue broker said he didn't believe the impact to Bellevue should last too long.