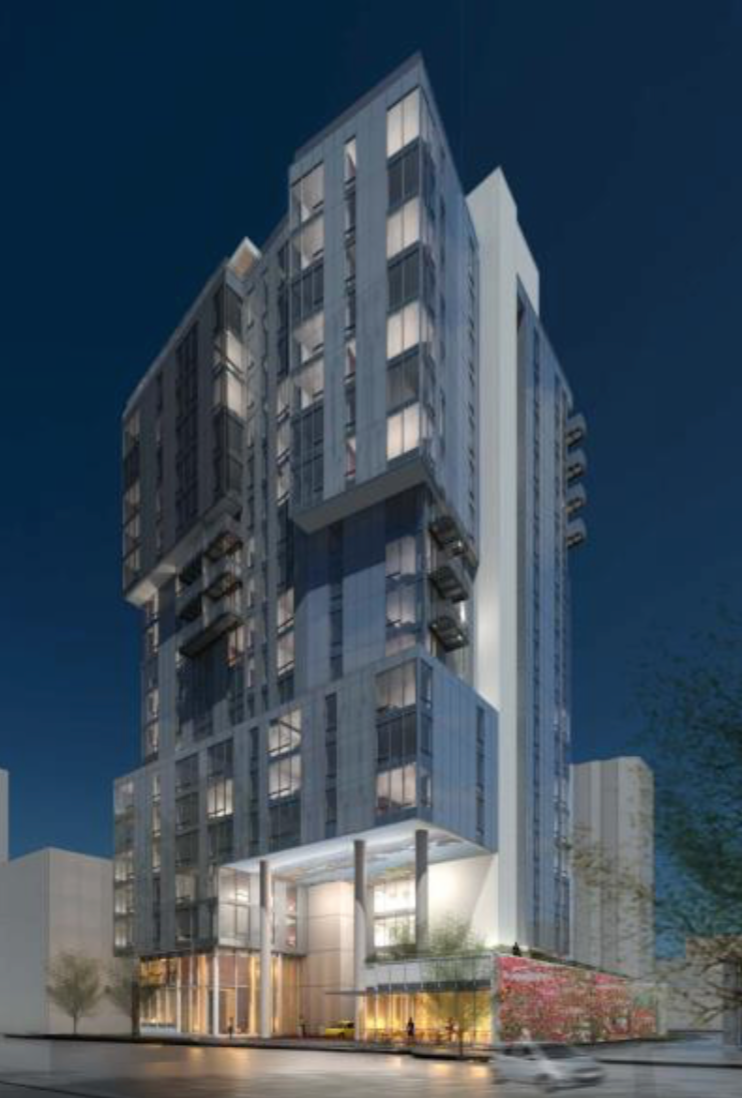 The real estate developer, CD Heritage has received partial approval from the City of Bellevue for their design review of 888 108th Avenue Tower, according to City of Bellevue records. The 19-story building is proposed to have 157 residential apartment units and five levels of below-grade parking for 211 vehicles. The development will also include 900 square feet of commercial space.
The roof of the building is planned to have amenity areas with a variety of both interior and exterior spaces.
The development address is 888 108th Ave NE, which is next to U.S. Bank.