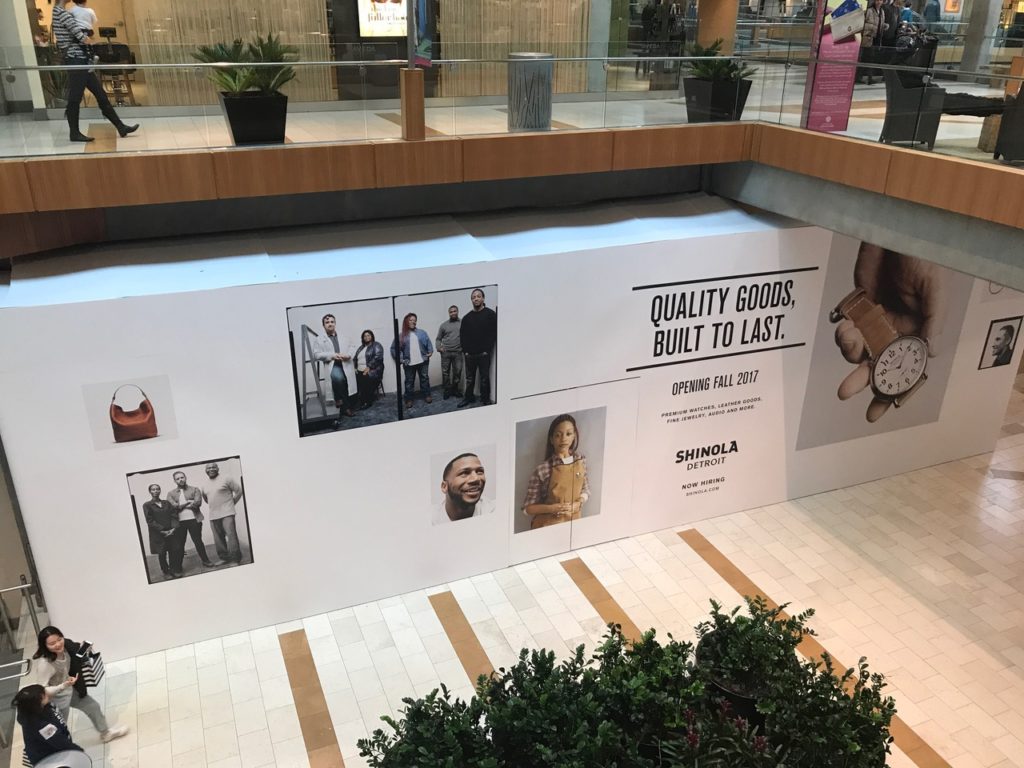 Shinola, the luxury lifestyle brand is planned to open at Bellevue Square this Fall, according to signage at the future retail location.
Shinola was established in 2011 with the goal of bringing manufacturing jobs back to Detroit, where the company has its headquarters. According to the company's website, the company they build goods to last. These products include watches, leather goods, bicycles, jewelry and audio equipment.
Best sellers for the company include their leather goods and watches. By the end of 2017, the company expects to have 30 stores open in the United States, as well as 20 internationally.
The store replaces the jewelry store, Fabri, on the first level of Bellevue Square at the center of the shopping center. According to the signage, the store is expected to open in Fall 2017.