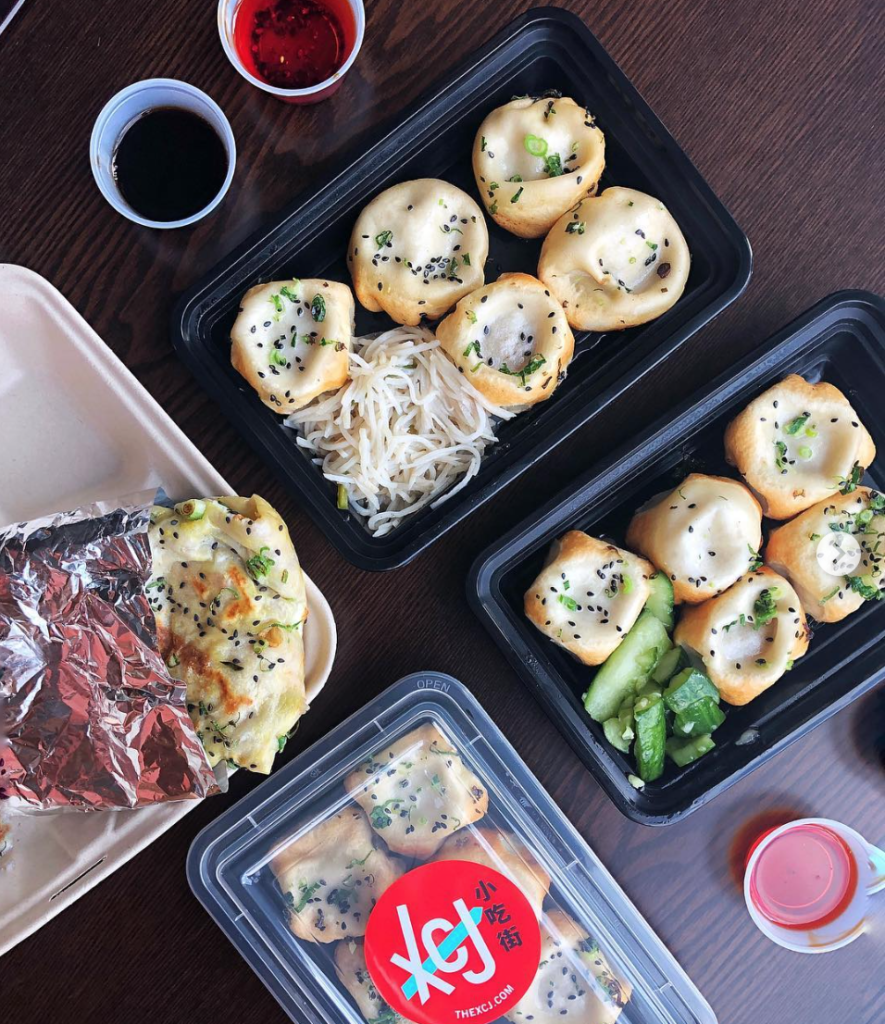 Xiao Chi Jie is now open at Soma Towers. This much anticipated Chinese street food restaurant has four business partners that wanted to bring the depth and diversity of Chinese cuisine to Bellevue.
The menu features sheng jian bao like original pork, jian bing like ginger scallion chicken, and bowls like thin-sliced, spicy beef. There are also sides available, such as garlic cucumber, matchstick potatoes and sichuan cabbage.
XCJ partnered with Kung Fu Tea to offer bubble tea as well. Kung Fu Tea is located in the southern corner of their space.
Hours for Xiao Chi Jie are Monday through Friday from 11AM – 2PM and Saturday from 5PM – 8PM. They are closed on Sunday.
For more information, please visit their website.
Xiao Chi Jie
278 106th Ave NE
Bellevue, WA 98004