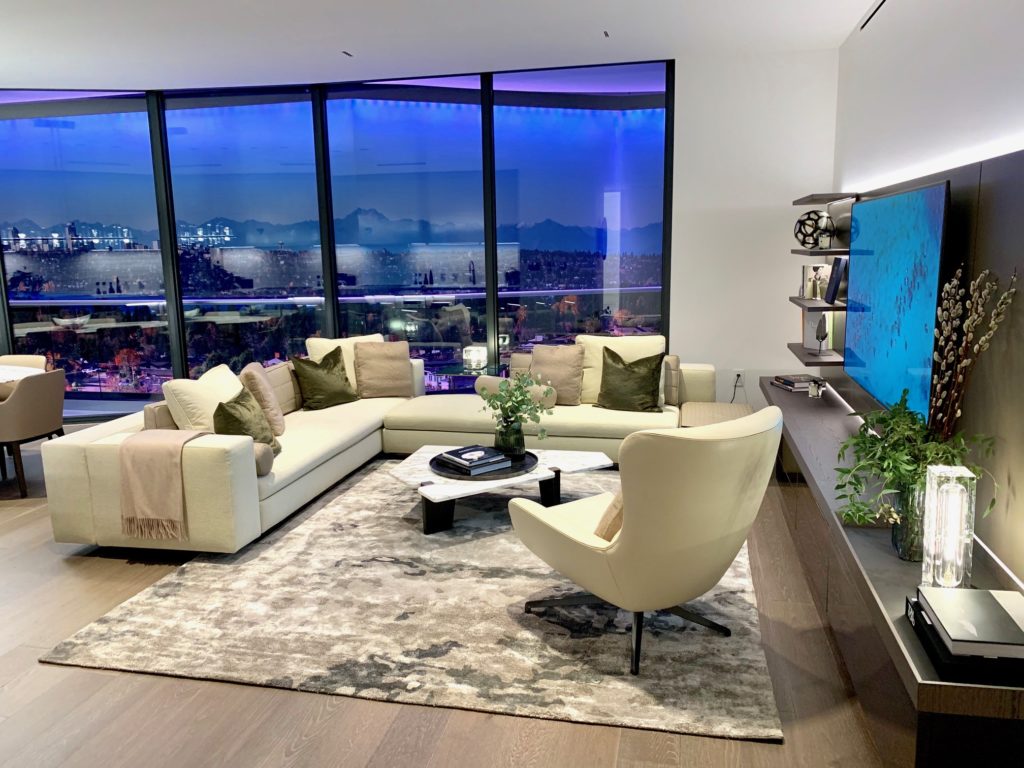 On Wednesday, various representatives for Avenue Bellevue were on-hand to welcome the media to the grand opening of their sales center, or as they call it, Avenue Estates Presentation Center for their first (of two) condo buildings. The condo building is part of Fortress Development's mixed-use property at NE 8th Street and Bellevue Way that includes luxury condos, InterContinental Hotel, and 85,000 square feet of retail space.
Pricing for Avenue Bellevue's first tower of luxury condominiums was announced to start at $1M for a one bedroom, $2M for a two-bedroom and $3.9M for three-bedroom units. There will be a total of 98 units in the first tower with an average size of 1,500 square feet. Only 17 of the units will be 1-bedroom units, with a majority of the units two and three bedroom.
The Avenue Estates Presentation Center is located in Lincoln Square South on the 22nd floor. The showroom has a two-bedroom model unit that has spared no expense. The presentation center cost $4-5M to build out and show the luxury finishes such as Italian-made cabinetry (Ernestomeda), top-of-the-line lighting technology and shelving that are made in Italy (Antoniolupi), stainless steel appliances (Gaggenau), bathroom fixtures and showers (Gessi), and custom walk-in closet solutions (Poliform).
Andy Lakha, Principal and CEO of Fortress Development, shared information and his passion related to the project. As a Bellevue resident for over 20 years, this project is his "dream project" as he describes it. He went on to mention that he plans to live in one of the top floors within the building, as well having his family own the commercial building for the long-term.
Earlier in February, it was announced Angler restaurant by three Star Michelin chef, Joshua Skenes would be opening at the retail within Avenue Bellevue. Lakha is very bullish on the restaurant, suggesting that "This will be the first dining restaurant in Bellevue. There hasn't been anything offered at this level with this experience." Additionally, Lakha also went on to promise that the 252 room Bellevue InterContinental Hotel will be the "Best hotel in the state."
Andy grew up in Pakistan. He explained that his vision of luxury was shaped by InterContinental Hotel. As a child, when he walked by the InterContinental Hotel, he hoped for the opportunity to someday be able to buy a cup of coffee within the hotel. It's safe to say that he's leapfrogged that goal by announcing to bring the Pacific Northwest its first InterContinental Hotel.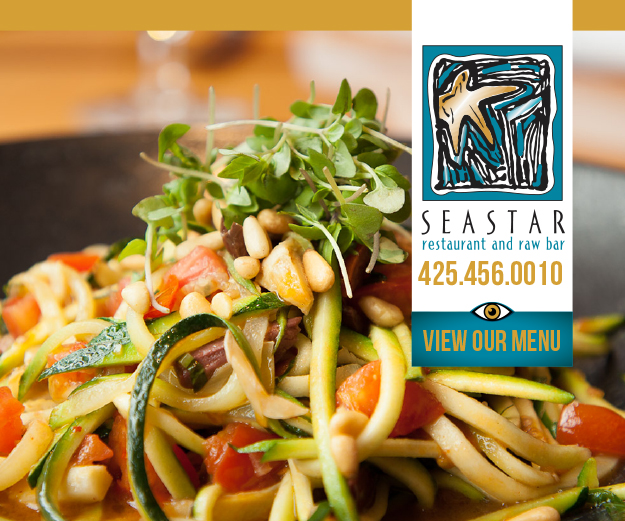 The project is estimated to take 33 – 35 months from the time it breaks ground, which is anticipated in June 2019. During the presentation, it was communicated that the condos, retail and hotel are planned to be completed at the same time. The second condo tower is expected to be announced in September.
It was also announced that Rolls-Royce will be the "house car" for Avenue Bellevue, offering local rides to residents and hotel guests. Other announcements included that the general contractor will be PCL and Quintessentially will be the lifestyle management company for the residences.
For more information about Avenue Bellevue visit their website.