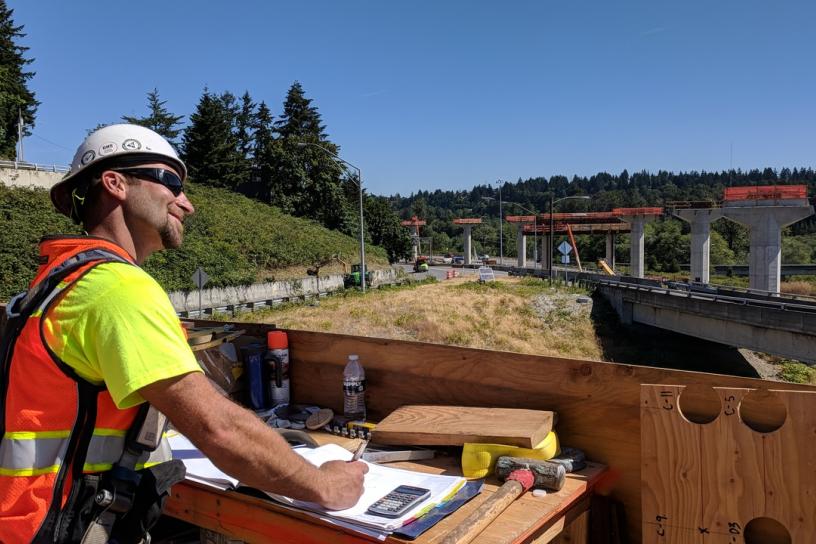 Earlier this week the Bellevue City Council received an update from Sound Transit that the East Link Light Rail project has neared 50 percent completion.
Some of the highlights from the project progress include: tunnel excavation work under 110th Ave NE that has recently been completed, significant progress on the South Bellevue station and Bellevue Way Southeast parking garage, as well as the close to finished elevated guideways.
The East Link Light Rail project is anticipated to be completed and open in 2023. The length of East Link is over 14 miles that spans from all the way from Redmond, through Bellevue and onto Mercer Island. During peak travel time the service will be available every six minutes. It's projected that there will be 43,000 – 52,000 daily riders by 2026.
For more information on the East Link Light Rail project visit the Sound Transit website.